Mets intimidate Phillies by wrestling alligator, retain EOB title
All hail the Mets, who have retained the coveted Eye On Baseball Heavyweight Championship.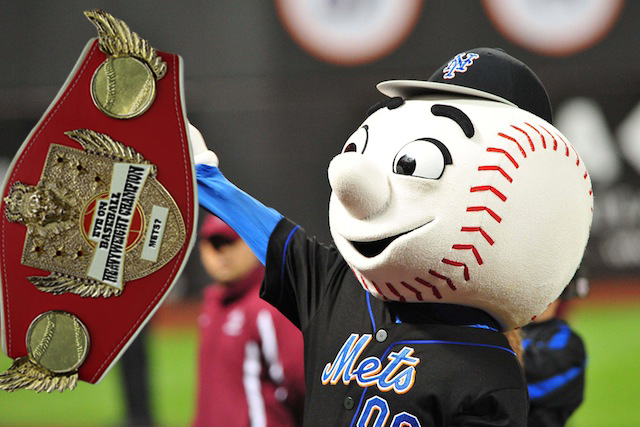 More MLB: Power Rankings | Expert Picks | Latest news & notes | Fantasy news
In a sense, it was over before it started, as the Mets gravely intimidated the Phillies by submitting an alligator just prior to their successful defense of the Eye On Baseball Heavyweight Championship. 
Wait, the "Eye On Baseball Heavyweight Championship"? What's that? That, friends, is this ...
The Eye On Baseball Heavyweight Championship, inspired by the valorous glories of professional wrestling, is back for a second season.

The defending World Series champ starts the regular season with the belt. From there, here are our rules.

1. A team must win a series from the champion to take the belt. One game isn't going to cut it, considering it's a 162-game season and teams all view the season in terms of series.

2. If the belt-holder splits a series (two- or four-game series), it retains. Much like on a draw in boxing or a count-out situation in pro wrestling, you don't get the belt unless you actually beat the champion. A tie isn't good enough.

3. If, at the end of the regular season, the belt-holder does not make the playoffs -- and due to the dynamics of this thing, that scenario is entirely plausible -- said team will be stripped of the title for not qualifying for the postseason. Then the winner of the playoffs -- the World Series -- takes the belt and the title into the offseason.
So how did the Mets retain both belt and title against the Phillies? It was a two-game set, so the Mets needed to win only one game in order to retain. As mentioned above, the Mets' vigorous pregame routine left the Phillies cowed and afraid. Witness these official pre-game highlights ...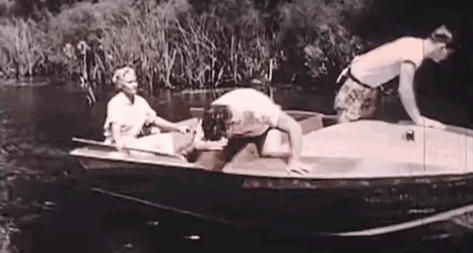 Little wonder that the Mets proceeded to squash the Phillies. 
With that, let us now cast our unworthy eyes upon the Roll Call of Champions ... 
| Eye On Baseball Heavyweight Champion | 2014 title reign |
| --- | --- |
| | March 31 - April 4 |
| | April 5 - April 14 |
| | April 15 - April 23 |
| | April 24 - Present |
Next up for the Mets will be a four-game series against the Rockies in Colorado. According to the ancient laws of combat, the Rox must take three of four in order to claim ... the Eye On Baseball Heavyweight Championship. 
Show Comments
Hide Comments