Mets secretly meet with shortstop Jhonny Peralta
The Mets are looking closely at shortstops and visited clandestinely with Jhonny Peralta at the GM meetings in Orlando.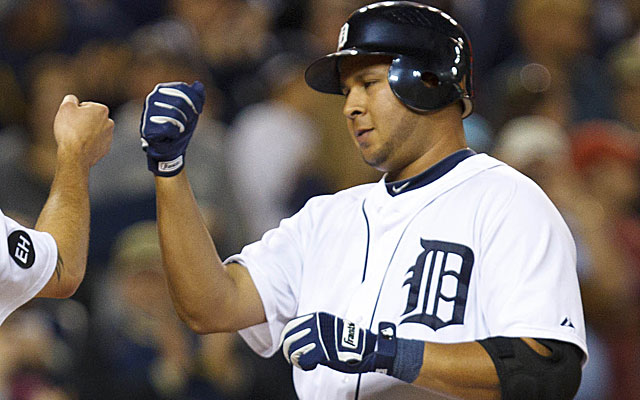 ORLANDO, Fla. -- The Mets clandestinely met with free-agent shortstop Jhonny Peralta, according to league sources.
No Mets person would admit there was a meeting with Peralta, but sources on other teams said he did meet with them.
Peralta was spotted in town. While it is rare for players to attend the GM Meetings, it isn't a bad idea for a player with a Biogenesis link to meet face-to-face with teams.
Peralta, who batted .303 with 11 home runs and 55 RBI, is someone who interests the Mets, whose biggest need after a corner outfielder (or two) may well be shortstop. They're said to be getting better reports on Ruben Tejada, but they're still closely surveying the shortstop market. Stephen Drew is another shortstop who interests them, but his price tag would be considerably more.
Peralta suffered a 50-game suspension due to his Biogenesis link, but the Tigers welcomed him back and he wound up being one of their better hitters in the postseason as they advanced again to the ALCS.
Show Comments
Hide Comments
Our Latest Stories
Kazmir will begin the season on the DL

Tebow struck out twice against Scherzer and got a taste of an elite fastball

It seems unlikely Las Vegas will be atop MLB's list of destinations whenever they expand or...
The Raiders are moving to Las Vegas, but the A's remain committing to staying in Oakland.

Canseco is joining NBC Sports California to provide Athletics coverage this year

Mike Trout played a little prank on the Angels former pitching coach with the help of his...