MLB calls A-Rod lawsuit a 'desperate attempt' to cover up truth
In a statement, MLB responded to A-Rod's lawsuit by saying he is making a "desperate attempt" to cover up the truth about his PED use.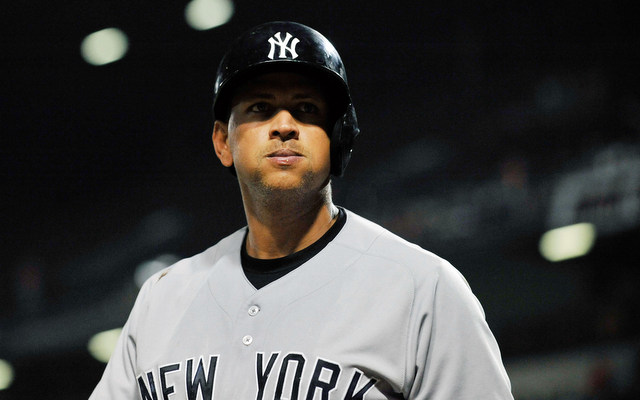 On Friday morning, we learned Alex Rodriguez and his legal team had filed a lawsuit against Major League Baseball for essentially mounting a "witch hunt" against him. A-Rod's camp has maintained the league is consipiring to get him out of baseball.
MLB responded to the lawsuit with the following statement:
"For the more than four decades that we have had a collective bargaining relationship with the Major League Baseball Players Association, every player and club dispute has gone through the jointly agreed upon grievance process. This lawsuit is a clear violation of the confidentiality provisions of our drug program, and it is nothing more than a desperate attempt to circumvent the Collective Bargaining Agreement.

"While we vehemently deny the allegations in the complaint, none of those allegations is relevant to the real issue: whether Mr. Rodriguez violated the Joint Drug Prevention and Treatment Program by using and possessing numerous forms of prohibited performance-enhancing substances, including Testosterone and human Growth Hormone, over the course of multiple years and whether he violated the Basic Agreement by attempting to cover-up his violations of the Program by engaging in a course of conduct intended to obstruct and frustrate the Office of the Commissioner's investigation."
Rodriguez was suspended a record 211 games for his ties to Biogenesis and allegedly interfering with the investigation back in August. The lawsuit claims MLB bought the cooperation of former Biogenesis chief Anthony Bosch with a $5 million payment plus personal security and payment of his legal fees.
Unlike every other player suspended in connection to Biogenesis, Rodriguez appealed his ban. The hearing started this week and is expected to continue for several more sessions. A ruling may not be handed down until November or December.
Commissioner Bud Selig was named as a defendant in the lawsuit. The Yankees and their various team officials were not.