MLB news, rumors and injury roundup for March 28
Our nightly roundup will cover quick hits on all the day's news from Major League Baseball.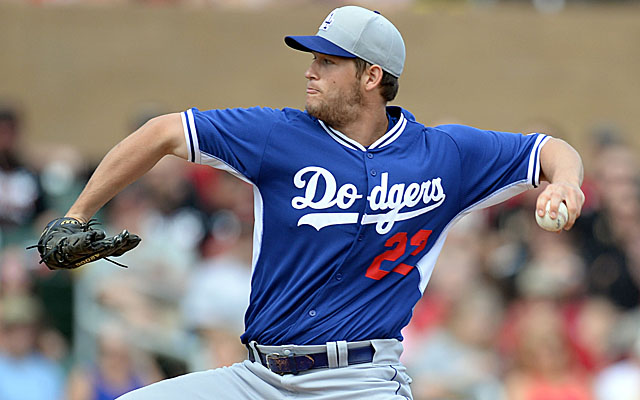 MORE: Predictions | Spring Training | Scoreboard | Team previews
It's time for our nightly roundup of the news that we saw in Major League Baseball comings and goings for the day. And for the second consecutive night, we have a monster extension.
THE BIG NEWS
Mike Trout and the Angels have agreed on a six-year, $144.5 million extension. The deal buys out Trout's three arbitration years and his first three years of free agency. Given that the record for a first-year arbitration player is a $10 million salary, this is a huge deal at this point in a player's career.
SIGNINGS/AGREEMENTS
Rays: A day after opting out of his deal, Erik Bedard apparently changed his mind and re-signed with the Rays on a minor-league deal (Bill Chastain).
Yankees: A day after he opted out of his deal with the Orioles, Alfredo Aceves was signed by the Yankees to a minor-league deal, the club announced.
INJURY UPDATES
Cubs: Starlin Castro played nine innings in a minor-league game Friday and said he's good to go for opening day (Carrie Muskat).
Diamondbacks: Relief pitcher David Hernandez will reportedly need Tommy John surgery.
Dodgers: Matt Kemp says he's ready to go once eligible to be activated from the disabled list. That day is April 4 (Steve Dilbeck). Also, ace Clayton Kershaw threw Friday and will again throw Saturday. There's still a chance he'll start the club's home opener next Friday (Bill Shaikin).
Giants: Tim Lincecum was hit in the left knee with a line drive and couldn't put much (if any) weight on it as he exited the game. Expect more updates on this situation Saturday (Andrew Baggarly). UPDATE: The Associated Press reports X-rays were negative and the diagnosis is a bruise. So he dodged a bullet.
Mariners: Corey Hart is set to play a big-league spring training game Saturday as he returns from a forearm issue (Bob Dutton). Also, Hisashi Iwakuma has been given a clean bill of health with his previously injured finger, so he can start to work toward getting back in the rotation now (Dutton).
Mets: In his return to the hill after elbow discomfort, Jonathon Niese said he "felt amazing." (ESPN New York)
Nationals: As expected, Doug Fister will begin the season on the DL.
Orioles: Nelson Cruz was hit in the helmet Thursday and won't play again this spring. He should, however, be fine for the regular season (MASNSports.com).
Royals: Omar Infante's elbow discomfort is lingering and he may have to open the season on the disabled list (kansascity.com).
Yankees: Jacoby Ellsbury is set to play Saturday in a final test on his calf issue (Joel Sherman). Mark Teixeira's wrist is supposed to be healthy, but he says he's "not trusting that the wrist is healthy" and that's why he's struggling this spring (nypost.com).
MISCELLANY
MLB: MLB and MLBPA officially announced the new Joint Drug Agreement with stricter penalties for PED violations.
Mariners: Youngster Nick Franklin -- who lost his second base job when the M's signed Robinson Cano -- has been optioned to Triple-A (Ryan Divish).
Red Sox: In what definitely qualifies as a feel-good story from where I sit, Grady Sizemore has won the starting center fielder job.
Show Comments
Hide Comments