MLB plans to increase security screening at ballparks in 2014
MLB intends to improve security screening at ballparks next season and will recommend metal detectors.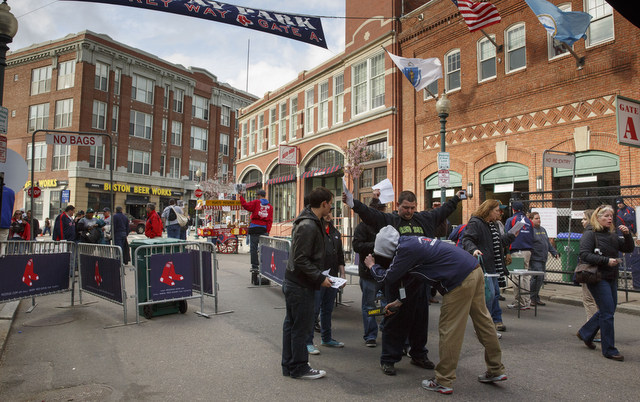 According to the Associated Press, Major League Baseball plans to increase security measures starting next season. Every club will be expected to screen fans prior to entering the ballpark. Some aspects of the screening process will be left to the individual teams, but the league will recommend walk-through metal detectors.
"It's the reality, unfortunately, of this world," said John Skinner, MLB's security director. "Ultimately, it will happen."
MLB will make a presentation to each team about increasing security during the Winter Meetings next month. Plans are still being finalized, however.
"We have been reviewing our security procedures for many months and we will issue a security bulletin in 2014 that will include practices and procedures that are responsive to the new security environment," said MLB spokesman Michael Teevan. "Fan screening will be one of the subjects addressed. We are continuing to consult with our clubs, our experts and the Department of Homeland Security, and we expect to announce specific changes after some further off-season meetings."
Security has increased at a number of sporting events since the Boston Marathon bombings earlier this year. The NFL has limited fans to single, see-through bag for their belongings this season. There was a large police force on the streets in Boston for the World Series, which kept the post- victory celebration surprisingly contained.
Show Comments
Hide Comments