MLB reveals LCS umpires with Joe West, Gerry Davis crew chiefs
MLB has announced the umpires for the LCS round of the playoffs, with Gerry Davis and Joe West each heading up a crew.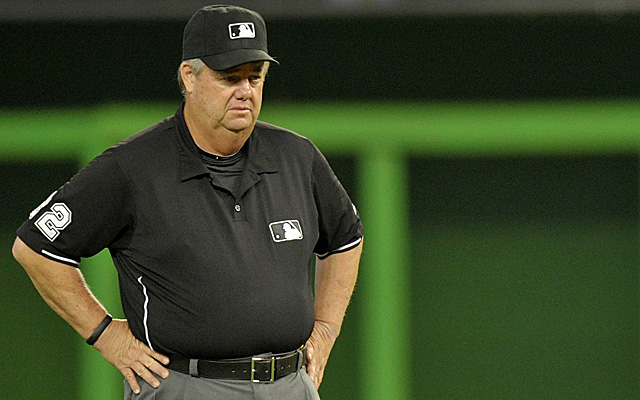 LCS, who has the edge? Tigers-Red Sox | Dodgers-Cardinals
Major League Baseball has revealed the umpires for the League Championship Series round of the playoffs, with the NLCS beginning Friday and the ALCS beginning Saturday.
The National League crew chief is veteran Gerry Davis, who has worked an MLB record 116 postseason games. The rest of Davis' crew working the Dodgers-Cardinals series will be comprised of Ted Barrett, Mark Carlson, Bruce Dreckman, Mike Everitt and Greg Gibson.
Over in the AL, for the Tigers-Red Sox series, Joe West has been named the crew chief. The rest of West's crew: Dale Scott, Rob Drake, Dan Iassogna, Ron Kulpa and Alfonso Marquez.
The crew chiefs will each serve as the home-plate umpire in each series respective Games 1 and 7.
Show Comments
Hide Comments