MLB rumors, injuries and news roundup for July 15
Updates on the injured Evan Gattis, Aroldis Chapman and Bronson Arroyo headline Tuesday's news recap.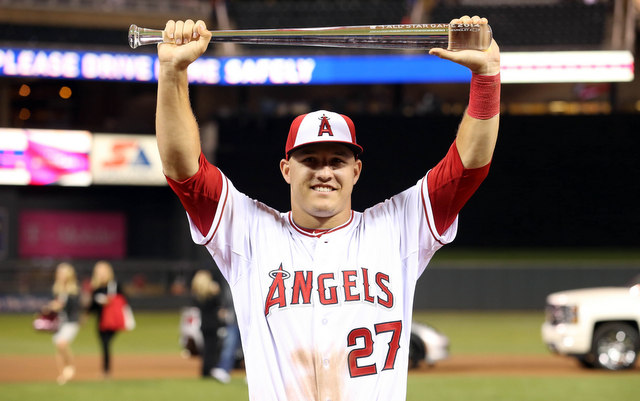 More MLB: Power Rankings | Expert Picks | Latest news & notes | Fantasy news
The American League beat the National League by the score of 5-3 in the 2014 All-Star Game on Tuesday night (box score), securing home field advantage in the World Series. The baseball world was focused on the Midsummer Classic, so, understandably, it was a slow news day around the league. Here's a recap of the stuff that did happen.
RUMORS & TRANSACTIONS
New York Mets : Teams have yet to call to show interest in RHP Bartolo Colon . (New York Post)
Seattle Mariners : Have shown interest in Kansas City Royals 1B/DH Billy Butler as they look for a right-handed bat. (ESPN)
Cincinnati Reds : Signed LHP Scott Diamond to a minor league contract. (1500 ESPN)
NOTABLE DRAFT PICK UPDATES
Houston Astros : Casey Close, advisor for first overall pick LHP Brady Aiken, said he is "extremely disappointed" about the way contract negotiations have gone.
San Francisco Giants : Agreed to sign 52nd overall pick C Aramis Garcia to an above-slot $1.1 million bonus. (Perfect Game USA)
Washington Nationals : It "wouldn't be" a surprise if 18th overall pick RHP Erick Fedde doesn't sign before Friday's deadline. (Washington Post)
INJURY UPDATES
Atlanta Braves : C Evan Gattis (back) could begin a minor league rehab assignment as soon as Wednesday. (MLB.com)
Arizona Diamondbacks : RHP Bronson Arroyo underwent Tommy John surgery on Tuesday, as expected. (Arizona Republic)
Reds: LHP Aroldis Chapman tweaked his hamstring covering first base during the All-Star Game. He expects to be ready for the start of the second half on Friday. (Cincinnati Enquirer)
Detroit Tigers : 1B Miguel Cabrera admitted to not being fully recovered following offseason groin surgery.
Show Comments
Hide Comments