MLB rumors, injuries and news roundup for July 20
Sunday's MLB recap -- news, transactions, rumors and injury updates -- can be found within.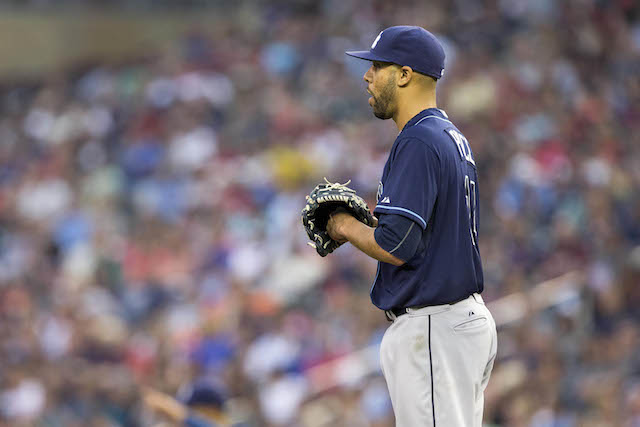 More MLB: Power Rankings | Expert Picks | Latest news & notes | Fantasy news
Here's all that's worth knowing for Sunday, June 1 (click here for today's scores) …
JON HEYMAN
Let's just say that our MLB insider was busy on Sunday. Here's a taste of what's going on over at his blog ... 
- The Boston Red Sox are reported to have some interest in Philadelphia Phillies lefty Cole Hamels . But what are the implications?
- The Baltimore Orioles right now don't appear to have much genuine interest in a trade for A.J. Burnett of the Phillies. 
- Heading toward the July 31 non-waiver deadline, the Toronto Blue Jays seem to have an uncertain financial situation in terms of their willingness to add payroll. 
- Miami Marlins closer Steve Cishek is becoming the subject of trade talks, and that has implications for the franchise as a whole. 
- San Diego Padres reliever Joaquin Benoit is of interest to the Pittsburgh Pirates , Cleveland Indians and Detroit Tigers . 
- The Arizona Diamondbacks ' deadline sell-off might not be as sweeping as initially believed. 
RUMORS, SPECULATION, NEWS, ETC.
- Pirates: Matt Gelb of the Philadelphia Inquirer writes that the Pirates had a scout in attendance for the last start of Phillies right-hander (and former Pirate) A.J. Burnett. 
- Tampa Bay Rays : Nick Cafardo of the Boston Globe in his Sunday notes column lists the Blue Jays, St. Louis Cardinals , San Francisco Giants and Seattle Mariners as possible landing spots for ace David Price . The Cardinals, though, would want some assurances that Price would be willing to remain with the team long-term. Price is eligible for free agency after the 2015 season. 
- Cincinnati Reds : May have some interest in Phillies OF Marlon Byrd and reliever Antonio Bastardo . (Jim Salisbury, CSN Philly)
INJURY UPDATES
- Los Angeles Dodgers : SS Hanley Ramirez was forced to leave Sunday night's game after a pitch struck him on the forearm. X-rays were negative, but he'll be re-examined early next week. 
- Giants: 1B Brandon Belt will be placed on the DL with a concussion, which he suffered after being struck by a thrown ball during Saturday's batting practice. 
- New York Mets : Activated LHP Jon Niese from the disabled list. 
Show Comments
Hide Comments