MLB rumors, injuries and news roundup for Sept. 1
Saturday's MLB recap -- news, transactions, rumors and injury updates -- can be found within.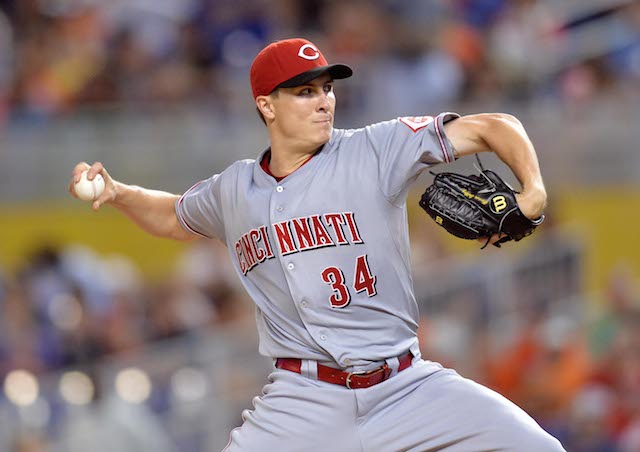 Here's all that's worth knowing for Monday, Sept. 1 (click here for today's scores).
Oh, before we dig in, let's note that Cole Hamels and three Philadelphia Phillies relievers teamed up to pitch a no-hitter against the Atlanta Braves on Monday. Moving on ... 
FIRINGS
- Houston Astros : Relieved MGR Bo Porter and bench coach Dave Trembley of their duties. Tom Lawless will serve as interim manager for the rest of the 2014 season. 
INJURY UPDATES
- Milwaukee Brewers : Activated RHP Matt Garza (left oblique strain) from the DL. 
- Miami Marlins : RHP Henderson Alvarez exited his start with a strained left oblique. He's day-to-day for now. 
- Cincinnati Reds : As expected, the Reds will shut down RHP Homer Bailey (flexor mass strain) for the remainder of the season. It's not yet certain whether he'll require surgery. His 2014 ends with a 3.71 ERA (96 ERA+) in 145 2/3 innings. (C. Trent Rosecrans, Cincinnati Enquirer)
- Detroit Tigers : 1B Miguel Cabrera , despite a hobbled right ankle, hit two home runs.
ROSTER MOVES
- Toronto Blue Jays : Outrighted RHP Sergio Santos to Double-A. 
- Los Angeles Dodgers : Called up top prospect OF Joc Pederson.  
- Seattle Mariners : Suspended DH Jesus Montero for the rest of the 2014 season.
- Phillies: Called up top prospect 3B Maikel Franco. 
RUMORS & SPECULATION
- Dodgers: Peter Gammons writes that pending free agent Hanley Ramirez , provided the Dodgers don't re-sign him, may be of interest to AL teams who could stow him away at DH on occasion. 
- Colorado Rockies : Patrick Saunders of the Denver Post writes that the Rockies may see a catching upgrade over Wilin Rosario this offseason.