MLB trade deadline buy, sell or hold: American League East
Our buy, sell or hold series comes to an end with the AL East.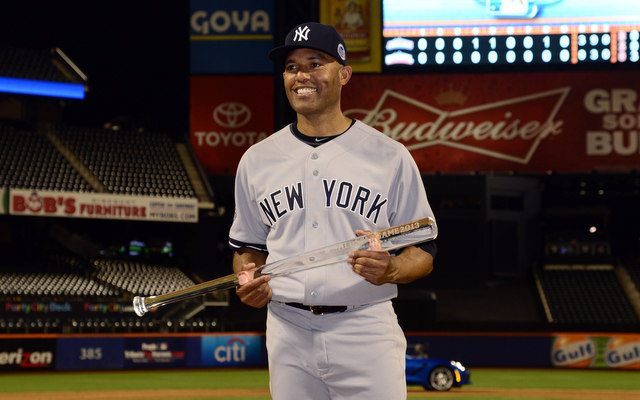 Buy, sell, hold: AL West | NL West | NL Central | AL Central | NL East | AL East
Baseball's non-waiver trade deadline is exactly one week away, so it's time to wrap up our series looking at whether each time should buy, sell or hold in the coming days. We've been going division by division, concluding now with the AL East.
The Red Sox have the worst-to-first story going, and they came into Wednesday with the best record in the AL and a 1.5 game lead in the division. This is an obvious buy situation. The BoSox have the financial flexibility and deep prospect base to swing everything from a minor swap to a blockbuster trade. The starting rotation is a concern given Clay Buchholz's slow return from a neck issue, but the bullpen and third base could use upgrades as well.
There isn't a hotter team in baseball right now than the Rays. They've won 18 of their last 21 games and have a comfortable 3.5 game lead on a Wild Card spot in addition to being hot on the Red Sox's trails. Tampa Bay hasn't been all that active at the trade deadline in recent years, but they're another obvious buy team. Money is limited and the farm system isn't as deep as it once was, meaning a big trade is unlikely. The bench and bullpen could use some tinkering.
We already have our answer here. The Orioles started to buy a few weeks ago, when they acquired Scott Feldman from the Cubs. This week they added Francisco Rodriguez in a swap with the Brewers. Buying is the right move -- Baltimore is 3.5 games back in the division with a 1.5 game lead on a Wild Card spot. An ace-caliber starting pitcher would be the ideal trade deadline pickup, but it doesn't appear that anyone like that is actually available. The rotation remains a concern, however. A big bat regardless of position should be on the shopping list as well given the team's lack of production from the DH spot.
The Yankees are in a very interesting situation. They came into Wednesday 3.5 games back of a Wild Card spot and seven games back of the division, which is not really good enough to go all-in and buy or bad enough to tear down and sell. Given their financial might and the fact that it's Mariano Rivera's final season -- they surely want to get him into the postseason one more time -- I'm going with buy here. The Yankees as a seller just seems weird. They need offense and lots of it. Pretty much every position other than second base and center field is in need of an upgrade.
There hasn't been a more disappointing team in the AL this season than the Blue Jays. Toronto stole headlines in the offseason, yet they came into Wednesday in last place in the AL East, 14.5 games back of the division crown and 11 games back of a Wild Card spot. There is an awful lot of talent on this club, so I'm going with hold rather than sell. Some retooling in the offseason could have them right in the thick of the race next season. No need to blow it all up after 100 or so games.
Show Comments
Hide Comments