MLB winter winners, losers: Orioles finish offseason with flourish
After a winter of big trades (Fielder to Texas), huge signings (Cano, Ellsbury, Tanaka), the Orioles come out winners with Ubaldo Jimenez and Nelson Cruz.
v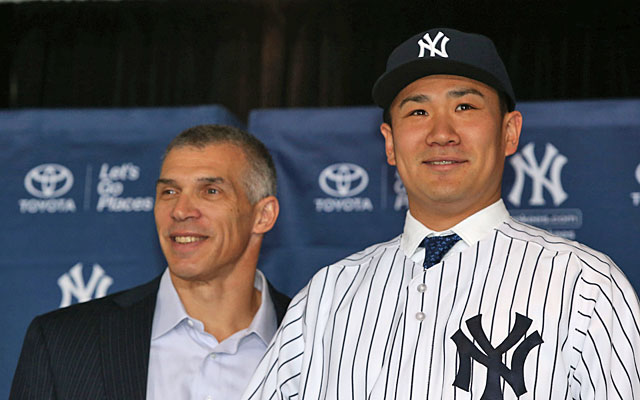 More MLB: Spring training | Scoreboard | FA: Position players | FA: Pitchers
The end of the winter should be marked by the signing of the last multiyear free-agent contract. But in this case, we can't wait quite that long, especially since it's possible that that final signing (or three) may not happen until summer.
Teams still can theoretically enhance their winters by signing one of the three fine free agents who remain -- Ervin Santana , Kendrys Morales and Stephen Drew . But our winter wrapup can wait no longer.
Here goes with our lists of winter winners, losers and others.
Winter winners: Teams
1. Baltimore Orioles : They turned a long-running offseason soap opera into a celebration, adding Ubaldo Jimenez and Nelson Cruz in short order for $58 million total. They know they need to try to win within the next two years, while Chris Davis and Matt Wieters are still Orioles, and they are trying to capitalize quick.
2. Texas Rangers : Rare is the winter when you can secure a terrific leadoff man and cleanup hitter, but Texas did that by acquiring Shin-Soo Choo and Prince Fielder . The dog injury by Derek Holland put a little damper on things.
3. Chicago White Sox : They seemed to execute their plan better than anyone, adding a quartet of 20-something positional players over the past year, including Cuban slugger Jose Abreu and speedy outfielder Adam Eaton in the winter.
4. New York Yankees : How can you go wrong when you spend $453 million on four free agents? Answer: You can't.
5. Washington Nationals : The surprising trade for Doug Fister lengthens an already deep rotation and enhances one of the most solid teams in baseball. Word is they gave Robinson Cano a go. Still, an A-worthy winter.
6. Tampa Bay Rays : They held onto David Price , busting the usually meager budget and keeping them as an AL favorite.
7. Seattle Mariners : They signed the best player in Robinson Cano . They still need a starting pitcher, not to mention someone to bat behind Cano.
8. San Diego Padres : If Josh Johnson can return to form, this young and deep team may be ready to surprise.
9. Oakland Athletics : Nice job of solidifying the back end of the bullpen with Jim Johnson and Luke Gregerson . Another small-market team that spent.
10. Colorado Rockies : Wouldn't be surprised to see Justin Morneau resurrected in Coors Field. LaTroy Hawkins helps, too.
11. Milwaukee Brewers : Matt Garza makes this rotation finally look formidable.
12. Kansas City Royals : They filled a big hole with Omar Infante at second base, added a table-setter in Nori Aoki and look ready to take another step forward.
13. Los Angeles Angels : Their rotation looks a lot better after the trade for Tyler Skaggs and Hector Santiago . Still tough in the AL West.
14. Minnesota Twins : They redid a rotation that badly needed redoing.
15. Los Angeles Dodgers : Hey look here, the big spenders of the National League signed some smart short-term deals, and even a bargain or two. Dan Haren and Brian Wilson are the right arms to complement a talented rotation, and Paul Maholm may turn out to be a bargain.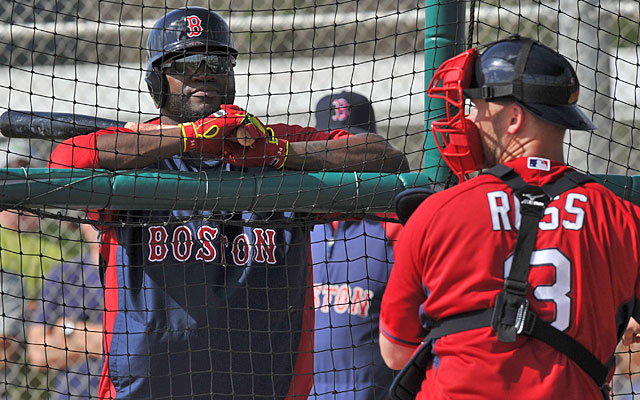 Winter losers: Teams
1. Toronto Blue Jays : Dioner Navarro was a nice sign to shore up the catching situation. But everyone's still waiting for them to add that pitcher they need. Or two. There's a lot of faith being placed in some talented kids, notably Aaron Sanchez , Marcus Stroman and Drew Hutchison . A second baseman wouldn't be bad either.
2. Pittsburgh Pirates : Last year's winter geniuses stood mostly on the sideline this year. Still thinking about first base.
3. Boston Red Sox : If anyone can rest on his laurels it's Red Sox GM Ben Cherington. Miraculously, he went 6 for 7 in free agency a winter ago, with the seventh, Ryan Dempster , voluntarily returning the money (at least in the second year). The world champions still have questions to answer at three positions after a winter where the big move was bringing in veteran catcher A.J. Pierzynski to replace Jarrod Saltalamacchia .
4. Philadelphia Phillies : The A.J. Burnett deal was way over the top ($23.5 million guaranteed) and the guess here is that the Marlon Byrd of 2013 was a fluke. Plus, Miguel Alfredo Gonzalez has looked wild early in spring.
5. Cincinnati Reds : They lost Shin-Soo Choo, extended Homer Bailey for too much and failed to trade Brandon Phillips . Still, a very good team.
Best free-agent player deals
1. Tim Lincecum , Giants, $35M for two years, Beverly Hills Sports Council: No doubting here that Lincecum can make it back after he followed a very rough season with a just rough one. But this pre-free-agency deal is very strong in light of his starting numbers the past two years. The Giants treat their icons well, and it has worked for them. Some player-side folks liked this one best. Hard to disagree.
2. A.J. Burnett, Phillies, $23.5M for two years, Darek Braunecker/Frontline: It's called a $16 million, one-year deal, but since there's a player option it really guarantees $23.5M. That's a lot of beans for this tattooed 37-year-old switching from PNC Park to Citizens Bank Ballpark.
3. Jacoby Ellsbury , Yankees, $153M for seven years, Scott Boras Corporation: This is a terrific player who should never be compared to Brett Gardner, who's a good but not great player. I don't care how many times the stat people tell me these two are comps. One finished second in MVP voting one year and twice was a star of a World Series team. The other is Gardner. But this is still quite a deal for a player who has only reached double digits in homers once.
4. Scott Feldman , Astros, $30M for three years, Matt Brown: I like Feldman. Nice guy. Solid pitcher. But did anyone see him getting $10M per, and for three years, no less? Brown also did well getting Curtis Granderson ($60 million, four years, Mets) signed early.
5. Jhonny Peralta , Cardinals, $53M for four years, Relativity Baseball: It's hard to question anything the Cardinals do. And their need for a shortstop was obviously weighing on them. Still, no one saw this one coming for a player on the Biogenesis list. Agents Fern Cuza and Diego Bentz were wise to take Peralta around for interviews at the GM meetings; it reminded folks what a nice fellow he is. Nice, and now rich. The agenting pair also gets a hat tip for finding a late miracle for Jimenez ($50 million, four years, Orioles).
6. Shin-Soo Choo, Rangers, $130M for seven years, Scott Boras Corporation: This actually was the perfect move for Texas considering how badly the Rangers needed a leadoff hitter. But consider where Choo came from: the Indians are believed to have offered something like $90 million less a year or so earlier.
7. Robinson Cano, Mariners, $240M for 10 years, CAA Baseball: This was the biggest deal of the winter, and also tied for the third-largest in MLB history, with the Angels' (likely) ill-fated $240 million deal with Albert Pujols. Little question this one will turn out better than that one, as Cano, easily the best player in this market, is showing no signs of decline. And on a per-year basis, it's quite reasonable (he had three shorter-term offers with higher per-year salaries). But as for the length ... well, it's long.
8. Masahiro Tanaka , Yankees, $155M (plus $20M posting fee) for seven years, Casey Close: That's the most money ever given to someone with no MLB résumé.
9. Scott Kazmir , A's, $22M for two years, Legacy: Billy Beane has a way of making things work. Quite a coup for Kazmir, though, since he seemed retired little more than a year ago.
10. Joe Smith , Angels, $15.75M for three years, Barry Meister: Smith turned an excellent year in Cleveland into a bonanza. Bonus: His fiancee (CBS Sports' Allie LaForce) is in TV and based in LA.
11. Ricky Nolasco , Twins, $49M for four years, Sosnick/Cobbe: No one would have imagined Nolasco would be near the top pitcher contract. The lack of a draft choice helped. Still seems high.
12. Jason Vargas , Royals, $32 million for four years, CAA Baseball: Imagine if he didn't have the blood clot that knocked him out two months last season. Four years just seems quite long for a No. 4 starter, at least to me.
13. Carlos Ruiz , Phillies, $26M for three years, Marc Kligman: It turns out there was a bidding war for this oft-injured backstop.
14. Willie Bloomquist , Mariners, $5.8M for two years, Scott Boras Corporation: Maybe I just don't get the charms of Bloomquist. Yes, I know he is versatile. I know he is a rare player who can play both shortstop and center field adequately. But isn't he the type for whom one-year deals are made?
15. Phil Hughes , Twins, $24 million for three years, CAA Baseball: This may actually turn out to be a bargain if Hughes benefits from the switch away from hitter-friendly Yankee Stadium. And he is only 26 years old. But it's hard to forget how hittable he was last year.
16. Mike Pelfrey , Twins, $11.5M for two years, Scott Boras Corporation: Seems like a trend here; you know the Twins needed pitching, and they certainly made sure to get it. Big Pelf may come back his second year after Tommy John surgery. Then again, he has been pitching like a No. 5 starter for a while now.
17. Edinson Volquez , Pirates, $5M for one year, Wasserman: Sorry, seems like a flyer from here.
18. Boone Logan , Rockies, $16.5M for three years, CAA Baseball: Makes sense in light of Jeremy Affeldt's $18 million, three-year deal, but still seems like a lot for a specialist.
19. Mark Ellis , Cardinals, $5.25M for one year, TWC: Solid player, solid guy. But maybe not even a starter in St. Louis. Toronto really made more sense.
20. Bartolo Colon , Mets, $20M for two years, Wasserman: The two-year deal seemed like an OK idea, until he got to camp looking like he had spent the winter at a Ruby Tuesday.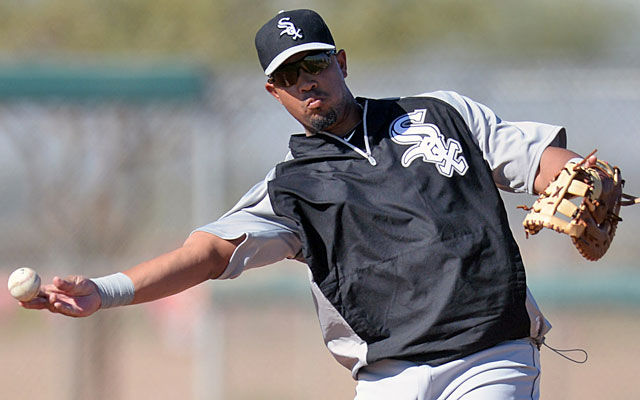 Free-agent deals that seem (more than) reasonable
1. Nelson Cruz, Orioles, $8M, one year: No one could have expected this. But the combination of the PED suspension, draft choice compensation and perception that he's a DH (or a close facsimile) made him less than popular on the free-agent market. Eventually, Cruz, who according to people familiar with his talks didn't want to go to Seattle (though it isn't clear the Mariners actually made an offer), just wanted to go to a team where he could put up big numbers on a one-year basis. Though everyone figured he would get at least a strong two-year deal (I predicted $64M for four, and as Sandy Alderson pointed out, he actually got the square root of that), don't blame agent Adam Katz, who has a long history of good deals (see Volquez and Colon this year).
2. Jose Daniel Abreu, White Sox, $66M, six years: Yes, it's no small chunk of change for a player who has yet to play a major-league game. But three other teams were close, and folks believe he may be a star. In that case, he may regret the length of the deal. No draft choice attached, either.
3. Raul Ibanez , Angels, $3.25M, one year: That's not very much for someone who hit 29 home runs -- no matter how old he is.
4. Matt Garza, Brewers, $50M, four years: He missed the $52 million Angels offers because he was on vacation, then reportedly also turned down $42 million for three from the Twins. It is rare a guy takes the third-best offer.
5. Grant Balfour , Rays, $12M, two years: He got into a bind when the Orioles inexplicably questioned his medical after agreeing to a $14 million deal. Seeing how he has seemed quite healthy, that's a steal for a closer.
Worth it on one year
1. Corey Hart , Mariners, $5M: He said he feels "surprisingly" good in the outfield, a plus. The guy can hit, and heaven knows the Mariners need all the right-handed hitting they can get (a league-worst .657 OPS last year vs. lefties).
2. Paul Maholm, Dodgers, $1.5M: Brian Kenny of MLB Network suggested he isn't far off Jason Vargas, and that's worth thinking about. In an offseason where it was hard for soft tossers to get paid, Maholm looks like a steal.
3. Mark Reynolds , Brewers, $2M: Reynolds has pop and can fill in at first and third, where Aramis Ramirez has had health issues lately.
4. Michael Morse , Giants, $6M: He's worth a flyer now that he's healthy (note: not every team has a Josh Reddick to foil him).
5. Chris Capuano , Red Sox, $2.25M: Versatile swingman goes home.
6. Josh Johnson, Padres, $8M: If healthy, he's still young enough to be among the better pitchers in the game. Switch back to the NL can't hurt.
7. John Axford , Indians, $4.5M: Good solid closer for a team that expects to contend.
8. LaTroy Hawkins, Rockies, $2.25M: It's hard to call a 40-year-old reliever getting $2M-plus a bargain, but considering the way he pitched last year, he has plenty left.
9. John Buck , Mariners, $1M: Perfect backup for rising Mike Zunino.
10. Chris Young , Mets, $7.25M: He took awhile to get adjusted to the part-time thing last year but should feel more comfortable with a full position.
Best non-FA deals for player
1. Homer Bailey, Reds, $105M for six years, Casey Close: For a 49-45 record and a 4.25 ERA. God bless 'em.
2. Brett Gardner , Yankees, $52M for four years, Joe Bick: Some suggest he's comparable to Ellsbury but can't see that from here. Some also suggest he's worth $20M a year. Don't see that one, either. Gardner has a career .723 OPS.
3. Charlie Morton , Pirates, $21M for three years, B.B. Abbott/Jet Sports: It pays to be in America.
Best non-FA deal for team
1. Andrelton Simmons , Braves, $58M for seven years: Can't blame him for taking the big bucks short of his arbitration year, not one bit. But if Simmons improves just a tad offensively, this will prove to be a bonanza for Atlanta, too.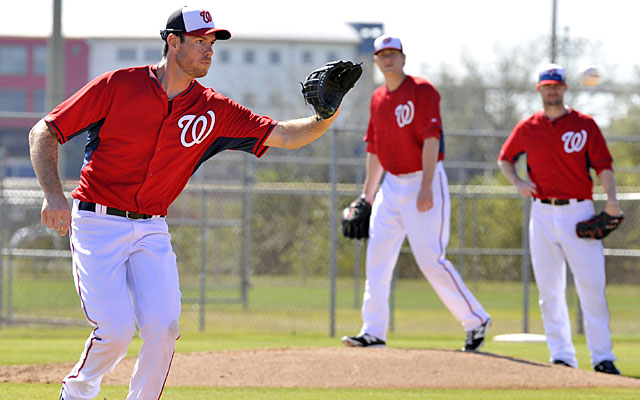 Best trades
1. Rangers get Prince Fielder for Ian Kinsler : Fielder should benefit from the switch to Arlington after two good-but-not-great years in Detroit's Comerica Park.
2. Nationals get Doug Fister for pitchers Ian Kroll and Robbie Ray and infielder Steve Lombardozzi: Fister should make for a very nice No. 4 starter for the Nats at a very low cost in terms of players, three depth pieces in Kroll, Ray and Lombardozzi. You can understand why Detroit did it: The Tigers wanted to move Drew Smyly into the rotation and also free up some cash in hopes of extending bigger stars Miguel Cabrera and Max Scherzer. Hard to imagine Detroit is on the wrong end of the top two trades, considering GM Dave Dombrowski is quite likely the best trader in baseball; but again, the goal is to get Miguel Cabrera and Max Scherzer signed.
3. White Sox get Adam Eaton, Mark Trumbo to Diamondbacks, Hector Santiago and Tyler Skaggs to Angels: Eaton should liven up a previously moribund White Sox offense.
4. Santiago and Skaggs to Angels: Skaggs is a talented fellow and is "pitching with a chip on his shoulder," one scout said. Santiago provides needed depth.
5. Cardinals get Peter Bourjos for David Freese : Unlike the stat guys, I like both ends of this one. Bourjos should shore up the Cardinals' outfield defense, and Freese provides a middle-of-the-order bat to replace Trumbo.
6. A's get Jim Johnson for Jemile Weeks : Oakland gets its closer. Baltimore took a flyer on Weeks while unloading the salary.
7. Royals get Norichika Aoki for Will Smith: Kansas City needed a lineup spark.
Show Comments
Hide Comments