Mother of Cal, Billy Ripken survives attempted car-jacking
For the second time in the past two years, the mother of Cal and Billy Ripken has survived a brush and an armed assailant.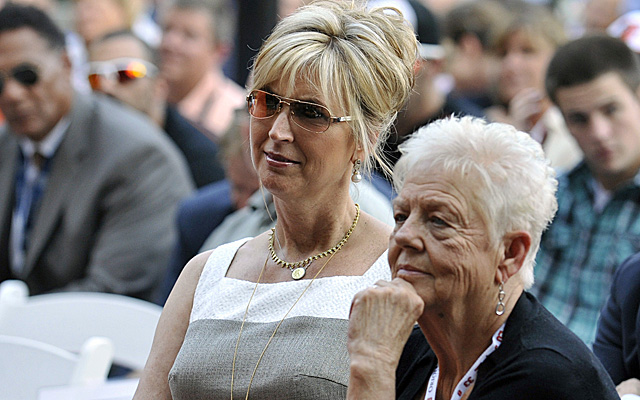 The mother of Hall of Famer Cal Ripken Jr. and former MLBer Billy Ripken survived a harrowing experience Tuesday, according to police (via Associated Press).
Vi Ripken, 75, was heading back to her car in a bank parking lot in Aberdeen, Maryland when a man with a gun demanded she hand over the keys to her car. Ripken activated the key alarm, which scared the assailant into fleeing the scene.
Then, according to police, Ripken went back inside the bank to report the crime -- and the suspect is now in custody. So it was a job well done by the Ripken family matriarch.
This is the second recent brush with a gun for Mrs. Ripken. Last year, she was kidnapped at gunpoint from her home, but was returned safely 24 hours later. No arrests have been made in that case.
Show Comments
Hide Comments
Our Latest Stories
Kazmir will begin the season on the DL

Tebow struck out twice against Scherzer and got a taste of an elite fastball

It seems unlikely Las Vegas will be atop MLB's list of destinations whenever they expand or...
The Raiders are moving to Las Vegas, but the A's remain committing to staying in Oakland.

Canseco is joining NBC Sports California to provide Athletics coverage this year

Mike Trout played a little prank on the Angels former pitching coach with the help of his...