Needy Braves have deal with free-agent pitcher Ervin Santana
With injuries to their starting pitching staff, the Braves fill their need by agreeing with Ervin Santana on a one-year contract.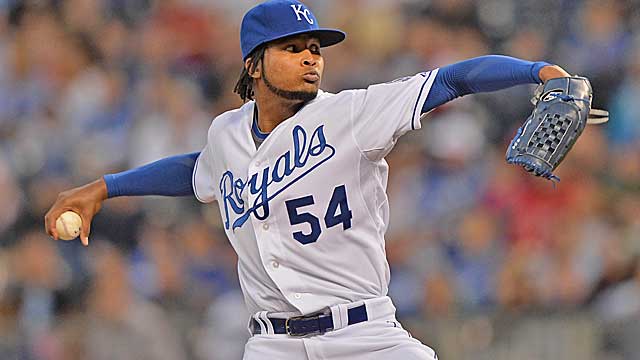 MORE: Spring Training | Scoreboard | FA tracker: hitters | FA tracker: pitchers
The Braves have reached a deal with free agent pitcher Ervin Santana, sources confirm.
Santana agreed to a one-year, $14.1 million deal with the Braves.
Atlanta joined the Santana derby after injuries on successive days to pitchers Kris Medlen and Brandon Beachy. Medlen went for a second opinion on his elbow, and the team announced that there's an issue with the ulnar collateral ligament in his pitching elbow. Beachy will miss a start after experiencing tightness in his elbow.
Santana was talking to the Blue Jays and Orioles but is believed to have preferred the National League. He recently decided he would prefer to do a one-year deal and "re-prove" himself after no four-year deals were forthcoming on the free-agent market.
Show Comments
Hide Comments