New agent Jay-Z takes swipe at Scott Boras in new song
A line from Jay-Z's new song: Scott Boras, you over baby / Robinson Cano, you coming with me. Boras has responded.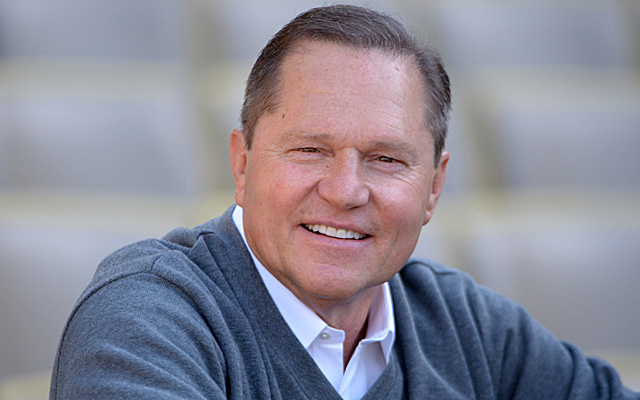 More MLB: Scoreboard | Standings | Probable Pitchers | Sortable Stats | Odds
Music mogul and now sports agent Jay-Z has a new rap entitled "Crown," in which he goes after baseball's most famous agent, Scott Boras.
You might recall that Jay-Z is now the agent of Robinson Cano -- who hits free agency after this season and is sure to land a ridiculous contract, considering he's the best second baseman in baseball. Cano fired Boras to sign with Jay-Z in early April. A few weeks ago, he became a certified agent for MLB and the NBA, with Cano and Kevin Durant as his high-profile clients to date.
And in the lyrics of "Crown," we find the following line:
Scott Boras, you over baby / Robinson Cano, you coming with me
It's just one client at this point, but that's a gigantic payday that Jay-Z took from the clutches of Boras, and now he's rubbing his nose in it via rap. As the kids say, shots fired!
Boras surely isn't quaking in his boots just yet. But considering the top-notch business acumen that Jay-Z has displayed for years, there's every reason to believe he has the ability become the most powerful agent in sports.
And now, Boras has responded.
Via my colleague Scott Miller, who interviewed Boras in Angel Stadium Wednesday night, here's what Boras had to say.
"Baseball has given us everything we have, so we give baseball everything we have, all of the time. We believe that this is the best thing we can do for fans, players and owners, to help players with their total commitment. We don't represent basketball players or football players. We watch, observe and listen to the game. We help the players who play it with a singular purpose, and that is baseball."
"We have a marketing company, but opportunities don't avail themselves unless players become stars. That's our philosophy."
And just for fun, Boras says his favorite musician is Bernie Williams.
Show Comments
Hide Comments