NLDS Dodgers-Braves Game 2 starting lineups
The Dodgers are up one game-to-none over the Braves in the NLDS. Here are the Game 2 lineups.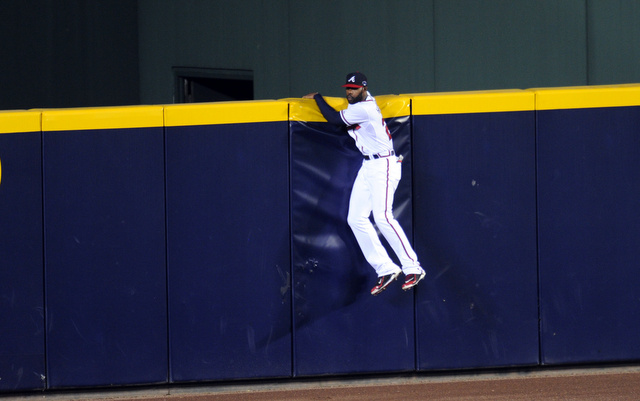 More: Game 1 quick hits | Game 2 pitching preview | Who has the edge?
At 6:07 p.m. ET, the Los Angeles Dodgers are set to take on the Atlanta Braves in Game 2 of the NLDS at Turner Field. Here are the starting lineups as the Braves try to knot the best-of-five series at one.
First, the visiting Dodgers:
Carl Crawford

, LF

Mark Ellis

, 2B

Hanley Ramirez

, SS

Adrian Gonzalez

, 1B

Yasiel Puig

, RF

Juan Uribe

, 3B

Skip Schumaker

, CF

A.J. Ellis

, C

Zack Greinke

, RHP
And now, the home Braves:
Jason Heyward

, CF

Justin Upton

, RF

Freddie Freeman

, 1B

Evan Gattis

, LF

Brian McCann

, C

Chris Johnson

, 3B

Andrelton Simmons

, SS

Elliot Johnson

, 2B

Mike Minor

, LHP
Show Comments
Hide Comments
Carlos Beltran is still a Yankee -- at least, for now

The Twins send Eduardo Nunez to San Francisco in exchange for a pitching prospect

Let's just say the White Sox-Cubs rivalry may or may not be getting to these two former te...
Does it make sense for the Mets to deal for the Brewers' catcher before the Aug. 1 deadlin...

Our 3,000-hit watch with Ichiro is nearing its end

The Royals could have quite the conundrum on their hands after next season