Padres sign Seth Smith to two-year contract extension
The Padres have given an extension to Seth Smith for two years with a club option for a third year.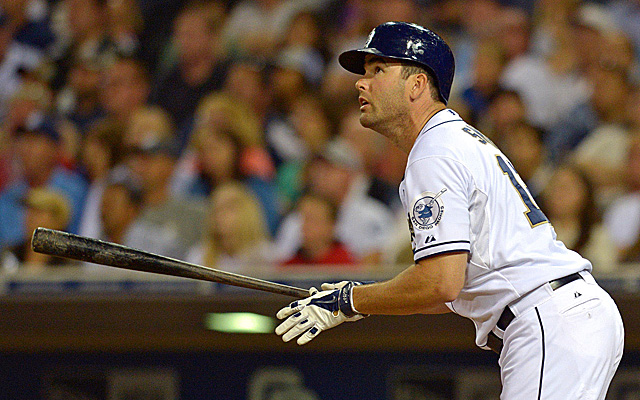 Heyman: Padres GM search up to seven candidates

The San Diego Padres announced Wednesday that the club has signed a two-year contract extension with a club option for the 2017 season with outfielder Seth Smith. Terms of the deal were not immediately available.
Smith, 31, entered Wednesday hitting .281/.384/.506 (158 OPS+) with 18 doubles, four triples, nine homers and 25 RBI for the worst offensive team in baseball. In fact, he's the only regular starter who hasn't either disappointed or been injured this season.
Smith was set to hit free agency for the first time this coming offseason, so the deal buys out either two or three of his free agent years. He was acquired this past offseason in a trade from the A's in exchange for reliever Luke Gregerson.
The Padres are still without a new general manager, as they continue looking for a replacement for recently-fired Josh Byrnes.
Show Comments
Hide Comments