Phil Hughes done throwing a slider
After a terrible 2013 season, new Twins starter Phil Hughes has decided to stop throwing a slider.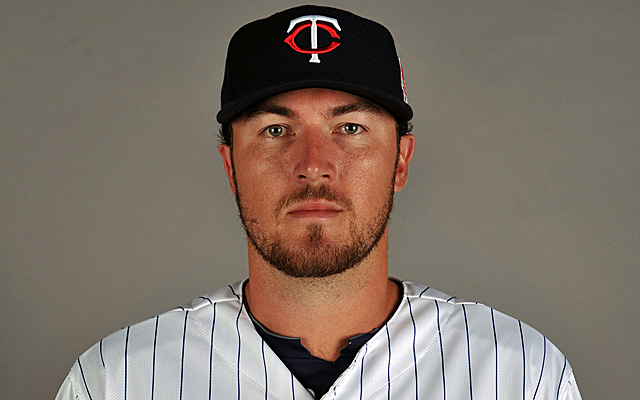 MORE: Spring Training | Scoreboard | FA tracker: position players | FA tracker: pitchers
After a disaster of a 2013 season, Phil Hughes has decided to change his pitch repertoire.
Phil Hughes says he's scrapping his slider this year. Will use a cutter and curveball instead.

— Rhett Bollinger (@RhettBollinger) February 27, 2014
For the Yankees last season, Hughes was 4-14 with a 5.19 ERA (78 ERA+), 1.46 WHIP and 24 home runs allowed in 145 2/3 innings.
His pitch selection breakdown was as follows, per Fangraphs.com:
Fastball: 61.2%
Slider: 23.1%
Curveball: 9%
Changeup: 5.8%
Cutter: 0.3%
Considering the slider was his second-most used pitch and thrown almost a quarter of the time, he'll definitely have a different look this season. And it makes sense.
According to Fangraphs, Hughes was among the least effective pitchers in baseball last season with his slider, giving up 4.8 runs more than the average pitcher on his slider alone.
The use of his slider came most at the expense of his curveball and that hasn't been wildly effective in the past, either, so the key here appears to be how effectively Hughes can mix in his cutter.
Also, it probably goes without saying, but moving his home field from Yankee Stadium to Target Field will help. Hughes had a 6.32 home ERA against a 3.88 road ERA last season while coughing up 17 of his 24 homers allowed in the Bronx. While Yankee Stadium is good for homers -- especially to right-field and against righties -- Target Field is one of the tougher parks in the majors in which to homer.
Show Comments
Hide Comments