Photo of the Day: Don Drysdale pitching in Ebbets Field (in color!)
Let's take a color-photo look at Hall of Famer Don Drysdale in the very early years of his career.
MORE: Spring Training | FA tracker: position players | FA tracker: pitchers
Via the inestimable John Thorn, official MLB historian and must-follow on Twitter, comes the following color image of Dodgers legend Don Drysdale plying his trade on the Ebbets Field mound ...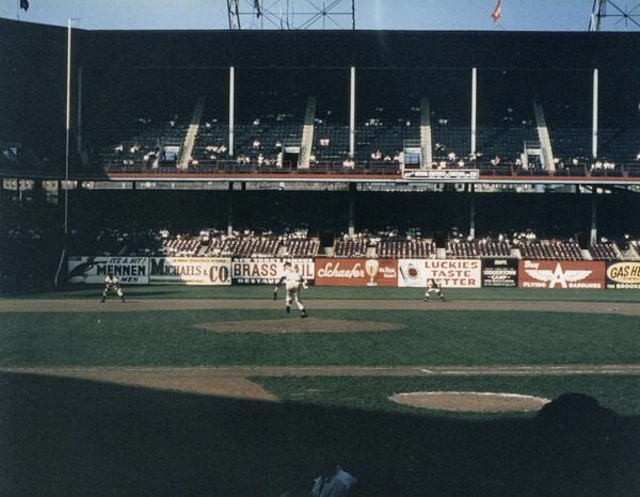 Excelsior!
You'll note, of course, the alarmingly sparse attendance on what looked like a fine Brooklyn afternoon for this, our baseball. As Mr. Thorn notes in a later tweet, the date of this photo appears to be Sept. 22, 1957, at which point it was widely known that the Dodgers were bound for California the following winter. Hence the visible lack of enthusiasm. 
As for the then-21-year-old Drysdale, he'd toss a complete-game win over the Phillies on this day and go 17-9 with a 2.69 ERA on the season. His most legendary days were of course yet to come. 
Show Comments
Hide Comments