Photo of the Day: Giancarlo Stanton, ruiner of bats
As you'll soon see, Marlins slugger Giancarlo Stanton can be unkind to the tools of his trade.
More MLB: Scoreboard | Standings | Probable Pitchers | Sortable Stats | Odds
Marlins masher Giancarlo Stanton is a powerful young man who hits baseballs a long way. In the service of hitting baseballs a long way, he sometimes destroys his implement of destruction -- i.e., his bat. Now look on in crackity amazement at what he hath wrought ...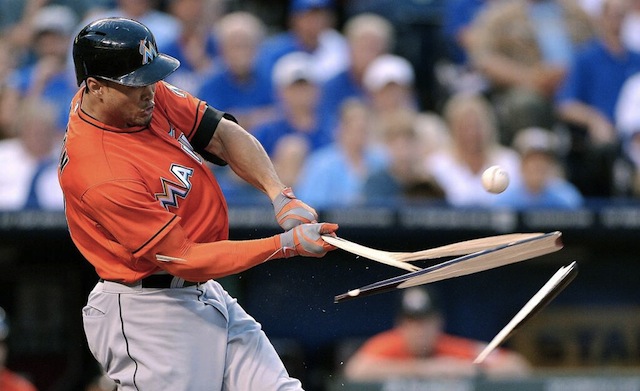 (Image courtesy of Jimmy Traina)
There are broken bats, and then there are bats that are reduced to smoldering embers and leave behind a blast field.
Show Comments
Hide Comments