Photo of the day: Shin-Soo Choo's kids, already in Rangers garb
The three children of outfielder Shin-Soo Choo already appear to be Rangers fans.
MORE: Choo makes sense for Texas
Shin-Soo Choo of course recently agreed to a whopping seven-year, $130-million pact with the Rangers. Now, via LoneStarBall comes this holiday photographic image, which is of Choo's three kids -- each of whom is squarely in the holiday spirit and very much repping Dad's new employer ...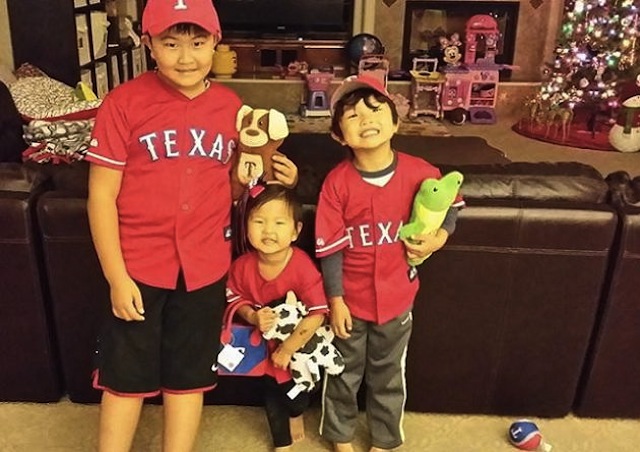 As Big League Stew notes, Dan of MyKBO has confirmed that these are, in fact, Choo's objectively adorable kiddos, so be soothed by the authenticity of what you survey. 
Enjoy the good life, young ones.
(Wink of CBS eye: Big League Stew)
Show Comments
Hide Comments