PHOTOS: Fenway Park, Ted Williams and the red seat
In a sea of green seats in deep right-center field, there's one red seat. It's where Ted Williams once hit a home run 502 feet.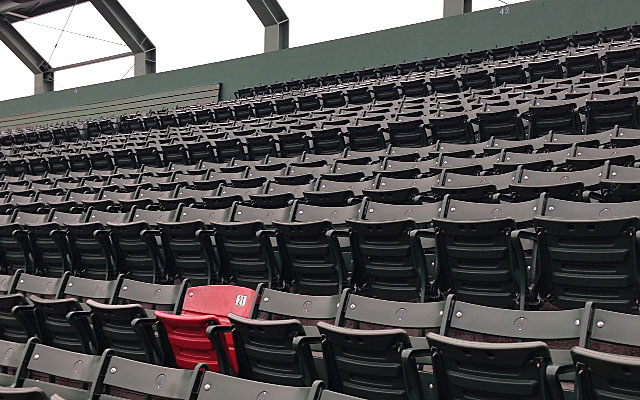 BOSTON - Buried deep in a sea of green seats in right center field of legendary Fenway Park is a lonesome red seat, pictured above.
The story behind the seat is that on June 9, 1946, Ted Williams hit a home run to that seat. Why is that significant? Oh, only because it's 502 feet away from home plate -- a Red Sox record distance for a home run.
Here's a picture I took sitting in the red seat, to give an idea of how far away it is -- also, there was a zero percent chance I was leaving here without having sat in it: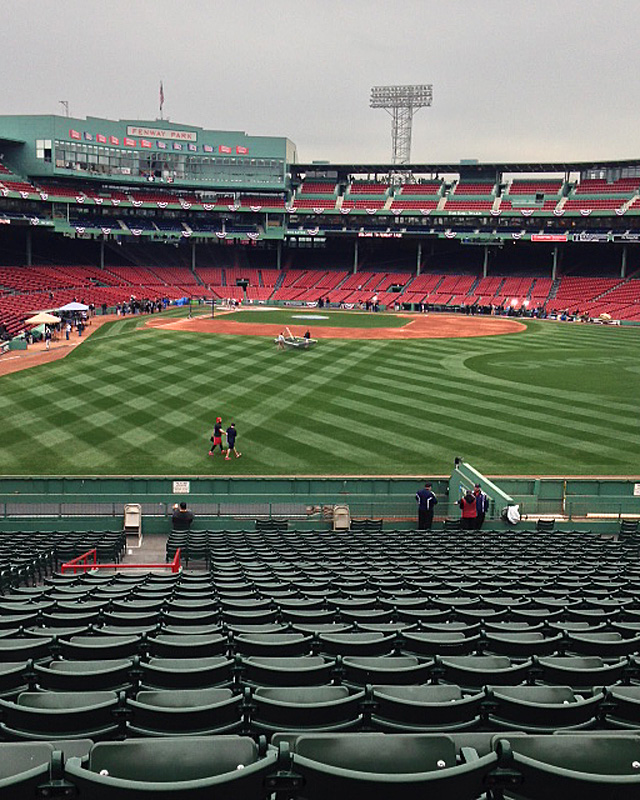 And for good measure, with a little help from our arrowed friend, here is the seat from around home plate (I can only get so close to it without being ejected from the stadium, after all):
Well done, Mr. Williams.
Show Comments
Hide Comments