Pirates adopt gold 'P' as primary logo, replacing Jolly Roger design
The Pirates announced a series of uniform and aesthetic changes on Wednesday, including the adoption of the gold "P" as their primary logo.
The Pirates will have a slightly new look in 2014. The team announced it has adopted the gold "P" as its primary logo, replacing the classic Jolly Roger design. The gold "P" had essentially taken over the team's go-to logo in recent years, but now it is official. Here are the two designs side-by-side: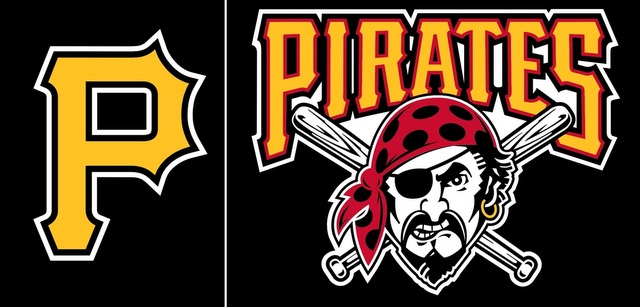 Do not fret, Pirates purists, the Jolly Roger design is not disappearing forever. The logo will remain as "miscellaneous art" and continue to appear on the team's uniform. Michael Sanserino of the Pittsburgh Post-Gazette says the team originally explored a logo change but decided to stick with the gold "P" due to fan feedback.
In other uniform news: the Pirates are also changing their batting practice jerseys from solid yellow to solid black. The numbers and letters will be black with a gold outline, which sounds pretty sweet. I've always thought the Buccos had one of the sharpest color schemes in the game.
Show Comments
Hide Comments
Our Latest Stories
Kazmir will begin the season on the DL

Tebow struck out twice against Scherzer and got a taste of an elite fastball

It seems unlikely Las Vegas will be atop MLB's list of destinations whenever they expand or...
The Raiders are moving to Las Vegas, but the A's remain committing to staying in Oakland.

Canseco is joining NBC Sports California to provide Athletics coverage this year

Mike Trout played a little prank on the Angels former pitching coach with the help of his...