Quote of the Day: Zack Greinke would rather not go to Australia
Dodgers right-hander Zack Greinke has a very clear opinion about the season-opening series down under.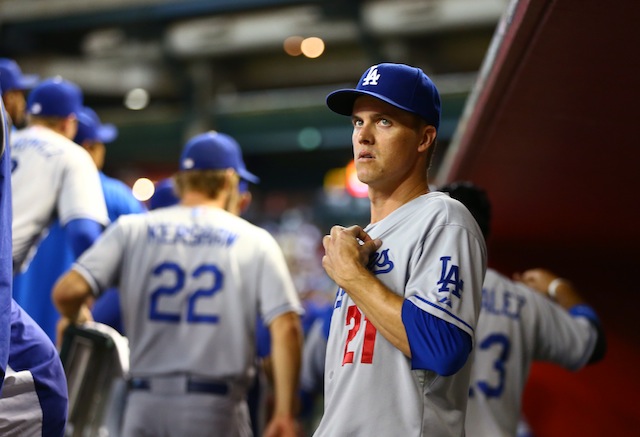 MORE: Matt Kemp may miss Australia games
The 2014 season will of course open with a series between the Dodgers and Diamondbacks that begins on March 22. At last report, Australia is very far away, has bad food and is full of animals who want to kill you. 
As such, Dodgers right-hander Zack Greinke, who's likely in line to start the second of those two games in the former prisoner's colony and current home to funnel spiders, doesn't seem to be brimming with enthusiasm at the idea of making the interminable haul over there and then making the interminable haul back. His words to Mark Saxon of ESPN Los Angeles: 
"I would say there is absolutely zero excitement for it. There just isn't any excitement to it. I can't think of one reason to be excited for it."
One of the things to love about Greinke is that he has precisely zero moderating instincts when it comes to his public comments. He's never said anything inflammatory by any means, but in spots where most would resort to boilerplate platitudes, Greinke simply says what he feels. And what he feels is often glorious.
To his credit, Greinke does go on to say that the series is for the good of the game and all that, but he's clearly not going to pretend to be enthused about opening the season on the other side of the world, where hope and uplift are not welcome. 
Viva la Greinke, say I!
In conclusion ...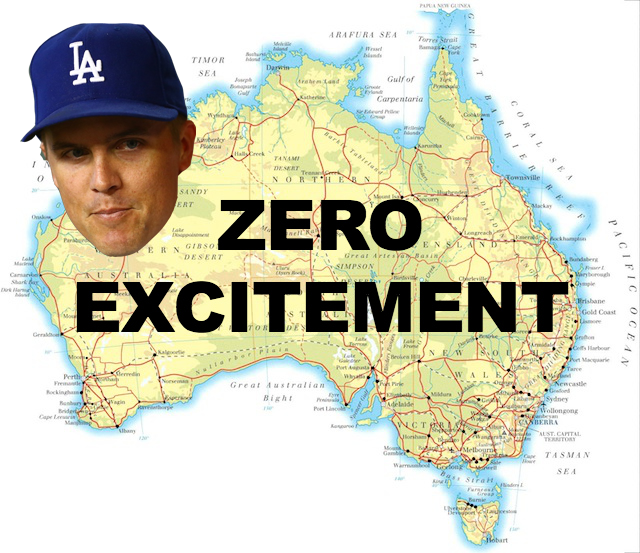 (Wink of CBS eye: @TheScore)
Show Comments
Hide Comments