Rangers prefer to extend Ron Washington's contract
Instead of firing Ron Washington, Rangers GM Jon Daniels has said he prefers to give him a contract extension.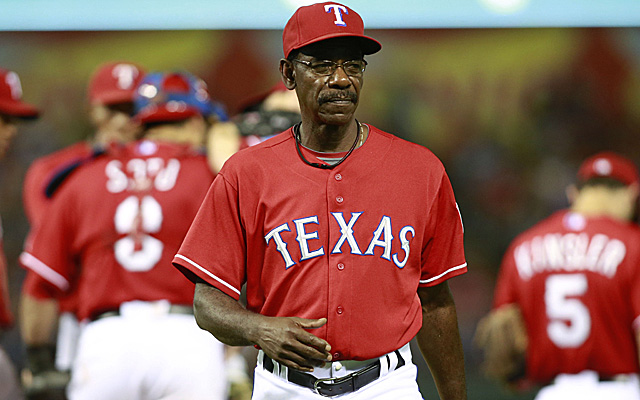 So much for possibly being on the hot seat. Two days after it was revealed the Rangers would retain Ron Washington as manager for next season, general manager Jon Daniels told reporters he would prefer to give Washington an extension.
Washington is currently only signed through next season, but Daniels doesn't want him to head into next season as a lame duck and instead wants to work toward extending his deal.
"That would be my preference," Daniels said when asked about extending Washington's current deal (Foul Territory).
After blowing a lead in the AL West last season and then losing the wild-card game, the Rangers lost in their 163rd game this season to technically miss the playoffs. Due to those factors, many have been calling for Washington's head. But he still has the support of Daniels, and that's really all that matters.
Under Washington, the Rangers have made the playoffs three times -- doubling the number of times the franchise has ever been to the postseason. They've also made the World Series twice, the first two times ever. After winning 91 games this year, Washington has now led the Rangers to 90-plus victories in four straight seasons, another first for the franchise.
Show Comments
Hide Comments