Rangers score 11 runs in one inning without a home run
The Rangers needed only six singles and a double to produce 11 runs in the third inning against the Astros Monday night.
The Rangers laid a Texas-sized beating on the Astros Monday night, during which they had an 11-run inning.
The gory details, in play-by-play fashion: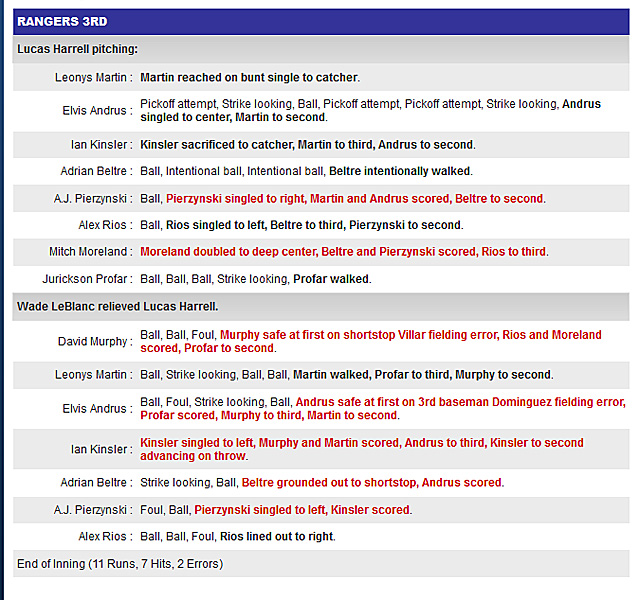 Just think what they could have done if they didn't waste an out bunting.
The tally, in base hit form: Six singles and a double. That's right, they scored 11 runs in an inning without needing a triple, homer or more than one double. There wasn't one proverbial "big blow," it was just a "keep the line moving" situation, with some obvious help -- two errors and three walks -- from the hapless Astros.
The Rangers came one run short of the American League record for runs in the third inning (on Sept. 11, 1949, the Yankees scored 12 in the third against the Senators). Unbelievably, the modern record for most runs in an inning is 17. The Red Sox pulled it off against the Tigers on June 18, 1953.
Show Comments
Hide Comments