Ranking baseball's best available managerial jobs
Five teams are currently without a manager. Let's rank those five jobs from most desirable to least desirable.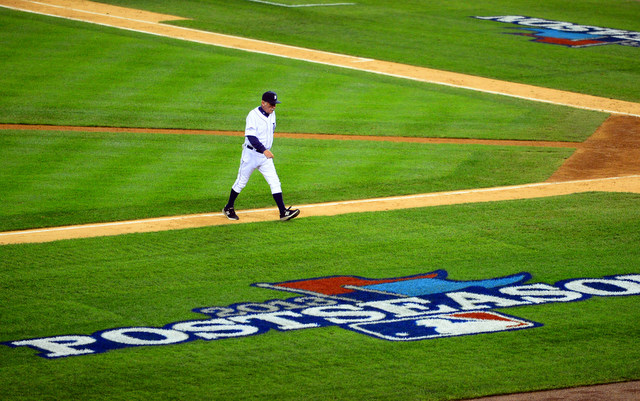 Earlier on Monday, we learned Jim Leyland was stepping down after eight seasons with the Tigers. Detroit was eliminated from the ALCS on Saturday and Leyland informed the team of his decision on the flight home. They held the announcement until Monday to ensure they did not steal the spotlight from the Red Sox.
The Yankees, Royals, Twins, Phillies, Angels and Rockies have addressed their manager positions in recent weeks, but there are still several high-profile jobs available: Cubs, Mariners, Nationals, Reds and Tigers. Which one of those five managerial openings is the most desirable? Time for a ranking.
After three straight AL Central titles and three straight trips to the ALCS, the Tigers are still a World Series caliber team thanks to a deep and young-ish rotation -- Justin Verlander is the oldest at 30 -- as well as a star-laden lineup highlighted by likely back-to-back MVP Miguel Cabrera. Add in 84-year-old owner Mike Ilitch, who has made it very clear he is willing to spend big to bring a championship to Detroit during his lifetime, and you have the game's most desirable managerial opening. Few jobs come with this much potential for instant success.
While I believe the Tigers are in better shape to win in 2014, the Nationals have a much better chance to contend long-term in my opinion. Their core, led by Stephen Strasburg and Bryce Harper, is still so very young, plus others like Jordan Zimmermann, Gio Gonzalez, Ryan Zimmerman and Ian Desmond are either in or nearing what should be their prime years. The franchise can also support a high payroll and spend big on free agents, as they've shown in recent years. There is "managerial genius" potential here, meaning the Nationals could hire a new manager then rip off three titles in five years or something like that. The players play, but the skipper would get quite a bit of credit in that case.
Another win now team, the Reds have an excellent and young rotation in place plus a powerful lineup led by Joey Votto and Jay Bruce. They're both a win now and a win long-term team, but they need more immediate help than the Tigers and don't have the young superstar power of the Nationals. The Reds could win very soon, but they'll need more than a manager to do it.
4. Chicago Cubs
The Cubs' job is all about potential. Are you willing to wait around for the team's bevy of prospects and young players to develop into impact big leaguers? If you are, then there's no better opportunity. Whoever takes over at the helm of the Cubs would inherit one of the best farm systems in baseball, a historic ballpark and an ownership group who figures to spend big when the time comes. Winning is still a few years away, however.
The gap between No. 4 and 5 on this list is bigger than the gap between No. 1 and 4, in my book. The Mariners are something of a mess, at least outside of Felix Hernandez. Their talented young players like Dustin Ackley, Justin Smoak and Jesus Montero just aren't all that good, plus it appears a GM change may be on the horizon. On the bright side, Safeco Park is gorgeous. At the same time, there is a lot of uncertainty here without the promise of contention anytime soon.
Show Comments
Hide Comments