Reds name Bryan Price manager
Pitching coach Bryan Price has been named the new manager of the Reds.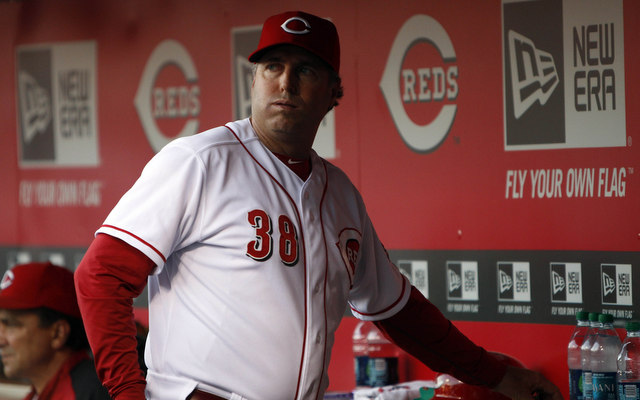 The Reds have named pitching coach Bryan Price their new manager, the team announced. He signed a three-year contract that runs through 2016.
"I have spent a lot of time with Bryan since the season ended, and I was convinced after the first meeting he is the right person to help us move this organization forward," said GM Walt Jocketty in a statement. "We've all seen his work here with our pitching staff. He has proven himself to be an excellent communicator and leader and clearly is one of the most respected people not only in our clubhouse but in baseball in general."
"I am impressed with Bryan as a pitching coach, leader and person," added CEO Bob Castellini. "We're very confident he'll take the helm as manager of the entire team and lead us in the right direction."
Price, 51, had served as the team's pitching coach under Dusty Baker since the 2010 season. He has previously coached with the Mariners and Diamondbacks. Price does not have any managerial experience at the MLB level.
The Reds dismissed Dusty Baker soon after losing the NL wild-card game to the Pirates earlier this month. Price and Triple-A Louisville manager Jim Riggleman were the only rumored candidates for the job.
John Farrell of the Red Sox and Bud Black of the Padres have made the transition from pitching coach to manager in recent years.
Show Comments
Hide Comments