Report: MLB, NPB closing in on new posting system agreement
MLB and NPB are working towards an agreement that will revamp the posting system according to a New York Post report.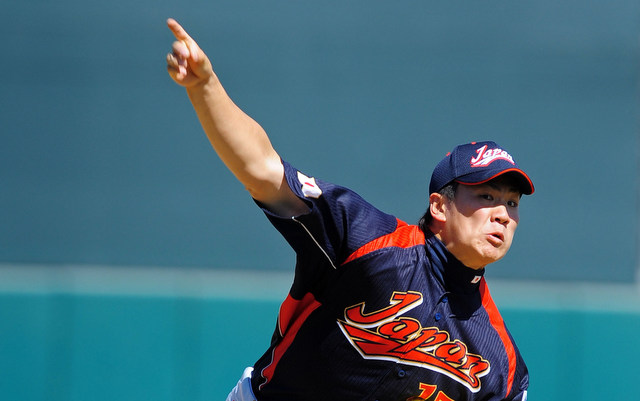 Major League Baseball and Nippon Professional Baseball in Japan are close to reaching a new agreement that will alter the posting system, reports Joel Sherman of the New York Post. Both sides are optimistic the deal will be in place by Nov. 1.
The posting system allows players in Asia to come over to MLB before they've played long enough to qualify for international free agency. Under the current system, MLB teams submit blind bids and the high bidder wins exclusive negotiating rights to the player. The two sides then negotiate a contract that is separate from the posting fee.
According to Sherman, the new system will give the player some input into the process, likely by allowing him to select a team to negotiate with from the top two or three bidders. There had been speculation the top three bidders would all be allowed to negotiate with the player, but that will not be the case.
The goal of the posting system is to allow Japanese teams to receive something in return for their best players rather than lose them to international free agency for nothing. The posting fees are paid in full as soon as the player signs his contract with the MLB team and they go directly to his former team in Japan.
Rakuten Golden Eagles right-hander Masahiro Tanaka, who improved to 26-0 on the season on Saturday, is expected to be posted this offseason and figures to be the first test case for the new system. Right-hander Seung-Hwan Oh of the Samsung Lions in the Korea Baseball Organization may also be posted this winter.
Daisuke Matsuzaka and Yu Darvish both required winning bids just north of $51 million in recent years, by the far the two highest bids in posting system history.
Show Comments
Hide Comments