Report: Nats seeking $300 million in public funds to add roof to ballpark
Nationals owner Mark Lerner is looking for $300 million in taxpayer money to add a retractable roof to his ballpark, according to a NBC 4 report.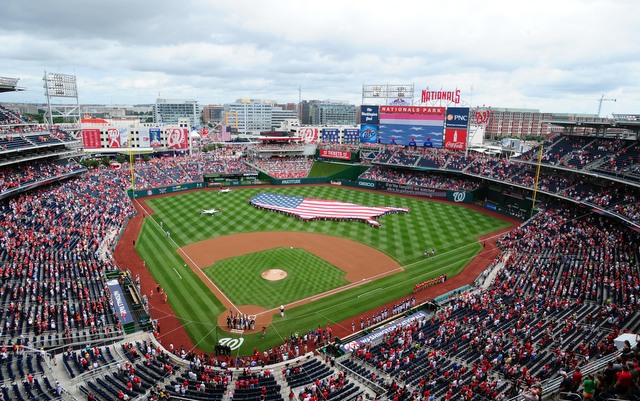 According to Mark Segraves of NBC 4, the Nationals are seeking $300 million in public funds to add a retractable roof to Nationals Park. Details of their proposal are unclear.
Team owner Ted Lerner met with Washington D.C. Mayor Vincent Gray recently to discuss the proposal, reports Adam Kilgore of the Washington Post. Gray was said to be "shocked" and said no. Can't say I'm surprised.
Nationals Park opened in 2008 at a cost of just over $700 million, including transportation and infrastructure improvements. Roughly $670 million was funded publicly, so the team was looking to get close to $1 billion in taxpayer money to build and improve their park in the span of a decade. That's outrageous.
Show Comments
Hide Comments
Our Latest Stories
A different kind of rain delay

Gray had been slated to pitch for Team USA but was denied insurance coverage

Axford is a big fan of "La La Land" -- will he flirt with perfection again?
Hamilton's chances of making the Rangers are worsening

Ventura was tragically killed in a car crash last month

The commemorative gloves come courtesy of Wilson