Report: Ruling in A-Rod's appeal not likely to come this week
Arbitrator Frederic Horowitz is unlikely to announce his ruling in Alex Rodriguez's appeal case this week, according to the New York Post.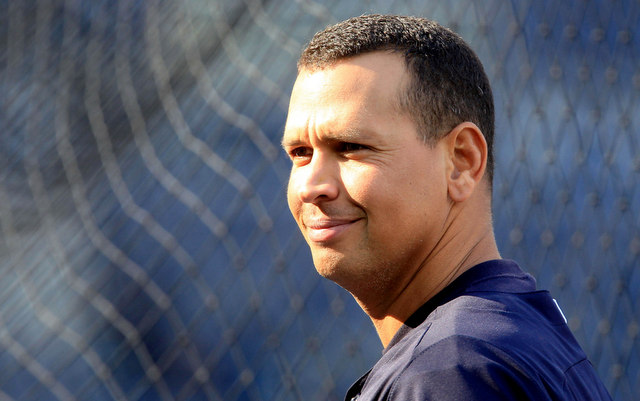 A ruling in Alex Rodriguez's arbitration hearing is not expected this week, reports Mike Puma of the New York Post. Late last month, we heard MLB was expecting arbitrator Frederic Horowitz to announce his ruling early in 2014, perhaps right after New Year's.
According to Puma, A-Rod's camp has not been notified of an impending announcement and nothing is expected to "come from out of the blue" by Friday. Next week now seems like the earliest and most likely time for the ruling to be handed down.
The 2014 Hall of Fame class will be announced next Wednesday, and while it stands to reason MLB wouldn't want the Hall announcement overshadowed, Horowitz does not have to abide by their calendar. Remember, the initial suspensions were announced right before Hall of Fame weekend this past summer.
Horowitz can uphold, overturn or reduce Rodriguez's record 211-game suspension. The arbitration hearing concluded in mid-November and the appeal process itself has dragged on since the suspension was handed down in early August.
The 211-game suspension is essentially broken down into the typical 50-game ban for first-time performance-enhancing drug offenders and 161 games for allegedly interfering with the league's investigation. The Yankees have already made a ton of moves this winter, but if A-Rod is suspended for the season, they could turn their attention to Stephen Drew, among others.
Show Comments
Hide Comments
Harper wasn't satisfied with a strike-three call

Pittsburgh's playoff hopes take a hit even if Cole only misses one or two starts

Max Kepler made an ill-advised dive in right field
Replay confirmed Didi Gregorius avoided the tag with a swim move

The 2016 Little League World Series champions will be crowned Sunday

Votto has been one of baseball's most productive hitters since the mound was lowered in 19...