Report: Ryan Freel was suffering from CTE at time of death
Former MLB player Ryan Freel committed suicide last December. A recent study of his brain shows that he was suffering from CTE due to having at least nine concussions in his playing career.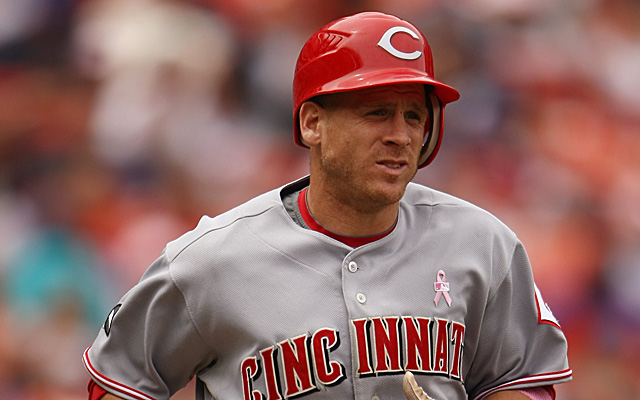 Former Major League Baseball player Ryan Freel committed suicide last December and a study of his brain has found that he was suffering from Stage II chronic traumatic encephalopathy at the time.
From Jacksonville.com -- Freel was from Jacksonville -- comes word that Boston University's Center for the Study of Traumatic Encephalopathy and Sports Legacy Institute has found that Freel was suffering from the degenerative brain disease.
Freel's family learned the findings last week on the same day that MLB was presented with the finding at the annual Winter Meetings in Florida.
Freel was reported to have had nine or 10 concussions during his playing days. He reportedly dealt with symptoms like headaches, loss of attention and concentration, depression and short-term memory loss due to the CTE.
Though several football players had been studied to have suffered from CTE, Freel is the first MLB case where the brain was studied and shown to have had CTE.
Hat-tip: Baseball Think Factory
Show Comments
Hide Comments