Reports: Ryan Zimmerman, Ryan Howard sue Al Jazeera for defamation
Ryan Zimmerman and Ryan Howard were two of the baseball players connected to PEDs in a story by Al Jazeera America a few weeks ago. They are now suing them for defamation.
This means a little bit more than a simple denial: Nationals infielder Ryan Zimmerman has reportedly (via Reuters) filed a lawsuit that alleges defamation by Al Jazeera America over the December story that most-famously tied Peyton Manning of the NFL to HGH, but also included the names of prominent MLB players Ryan Howard and Zimmerman.
More on the lawsuit here:
Nats INF Ryan Zimmerman has filed suit against Al Jazeera America in the District. In document, categorically denies ever taking steroids.

— Barry Svrluga (@barrysvrluga) January 5, 2016
And now there's word that  Howard has done so as well.
Ryan Howard has filed defamation lawsuit again Al Jazeera, source tells me.

— Jim Salisbury (@JSalisburyCSN) January 5, 2016
Immediately after the story broke, the attorney for both Howard and Zimmerman released the following statement:
"It's inexcusable and irresponsible that Al Jazeera would provide a platform and broadcast outright lies about Mr. Howard and Mr. Zimmerman. The extraordinarily reckless claims made against our clients in this report are completely false and rely on a source who has already recanted his claims. We will go to court to hold Al Jazeera and other responsible parties accountable for smearing our clients' good names."
A few days later, the Washington Post reported that the attorney -- on behalf of both Zimmerman and Howard -- sent a letter to Al Jazeera demanding a retraction. The Post noted that such an action is required before filing a defamation suit.
No retraction was issued, and now they have filed a suit.
A lawsuit is a pretty strong move of denial. The players have to go through the legal process, which opens them up to discovery and testimony in a deposition. It would surely be a high-profile suit with lots of information coming to light. Basically, it's unlikely a guilty person would risk it.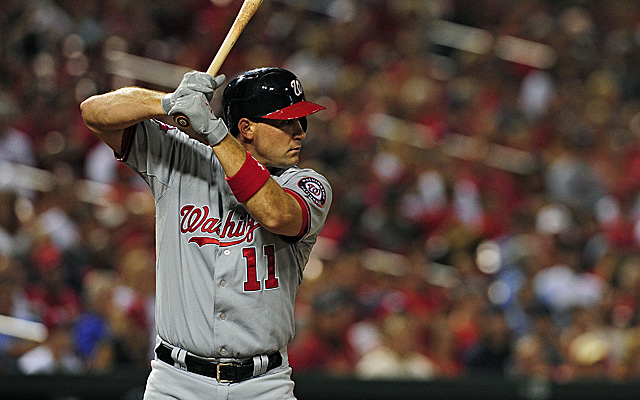 Show Comments
Hide Comments
Our Latest Stories
The Braves' first baseman has also reached base safely in 46 straight games

To heard Bill DeWitt tell it, no change in the dugout is planned

Here's a look at the postseason race standings with five days left in the regular season
Epstein's initial contract was set to expire after this season

The heartbreak continued Wednesday with Fernandez's family and teammates on hand

Of course, Ventura still has to decide if he wants to return as manager