Rockies have extended manager Walt Weiss' contract by three years
After serving his first season as manager on a one-year contract, Rockies skipper Walt Weiss has gotten a three-year extension.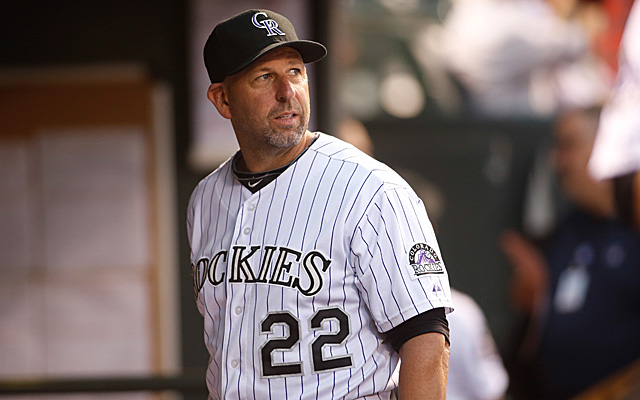 After going 74-88 in his first year as manager, Colorado Rockies' skipper has gotten a pretty good vote of confidence. The Rockies have given him a three-year contract extension worth "around" $2 million, Troy Renck of the Denver Post reported Tuesday.
Weiss managed the 2013 season under a one-year deal, so this move seems to provide a bit more security for both Weiss and the roster.
"It comes down to stability for our club from the players' perspective. That the manager is going to be around. There's something to be said for that," Weiss said (denverpost.com). "I think (ownership) felt the same way.
Though the 2013 Rockies weren't a playoff contender, they did win 10 more games than the previous season. They also went through injuries, as no position player appeared in more than 133 games. The rotation could have also been a bit more firm, as only three pitchers made more than 20 starts (a fourth, Tyler Chatwood, made exactly 20).
Show Comments
Hide Comments
The veteran umpire was unable to get out of the way of the ball

Scott Kazmir and Brett Anderson, come on down

The Blue Jays' catcher had a terrible start to 2016, but he's long since put that behind h...
The Pirates are getting max return on bargains like Joyce, who is one of the league's best...

We know he can fly, but it's ridiculous how much ground he covered here

That's because there's news on Luis Valbuena's hamstring injury