Ron Gardenhire's job as Twins manager safe for 2015
The Twins won't be firing manager Ron Gardenhire before next season, according to general manager Terry Ryan.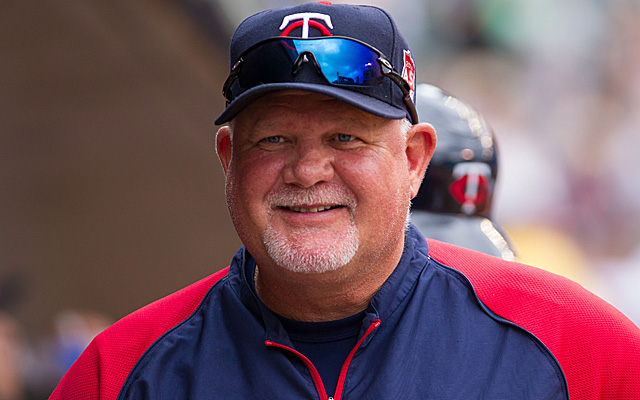 To hear it from general manager Terry Ryan, Twins manager Ron Gardenhire isn't going anywhere before next season, despite what is shaping up to be their fourth consecutive season with at least 90 losses.
Via startribune.com, here's Ryan speaking on Gardenhire:
"He is signed for next year, so you don't have to worry about him."

He'll be back?

"Yeah, yeah, I would say he'll be back," Ryan said.
Minnesota Nice, eh?
The Twins were 63-99 in 2011 and were 66-96 in the following two seasons. They're on pace to go 71-91 right now this season, but appear destined for last place for the third time in the past four seasons.
Generally speaking, a run like this would get nearly any manager canned, regardless of circumstances.
The Twins, though, value continuity like no other franchise, as they've only had two managers since Tom Kelly took over late in the 1986 season. And it's not like Gardenhire has a bad track record overall, as the Twins have won six AL Central titles in his 13 seasons.
Hat-tip: Hardball Talk
Show Comments
Hide Comments