Selig says MLB will play somewhere that will 'surprise' people in 2015
Commissioner Bud Selig told reporters that MLB will play somewhere that will "surprise" people next season.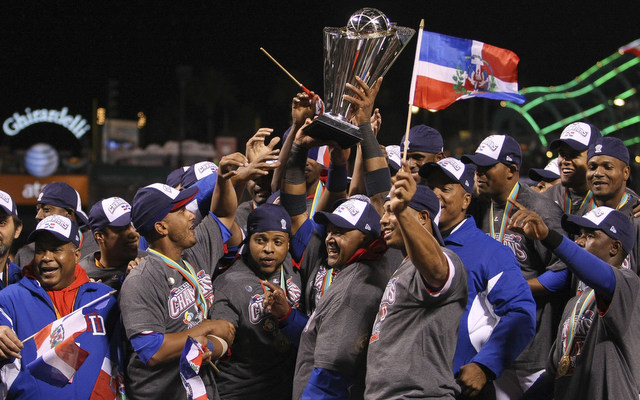 More MLB: Power Rankings | Expert Picks | Latest news & notes | Fantasy news
One week before the traditional Opening Day, the Dodgers and Diamondbacks opened the season in Australia earlier this year. The two-game series at the historic Sydney Cricket Ground was sold out and a smashing success for MLB as a whole.
During an impromptu chat with reporters on Friday night, commissioner Bud Selig hinted that another trip is in store for next season:
Selig says MLB will play next year in a place that will "surprise" people. Narnia? Middle Earth? Home and home at Hogwarts?

— Mike Vorkunov (@Mike_Vorkunov) May 2, 2014
All jokes aside -- Kansas City in October, maybe? -- it's no surprise MLB is looking to continue globalizing the game. The World Baseball Classic was not a product of boredom, you know.
My complete and total guess is Italy, which already has a baseball infrastructure in place thanks to the Italian Baseball League. It's a country prime for baseball growth. All of Europe is, really.
Other possible destinations could include Brazil, China, South Africa and India. Maybe Cuba? Mexico wouldn't be a big surprise, in my opinion. I guess we'll find out the answer soon enough.
Show Comments
Hide Comments