So Domonic Brown's dog was in 'Puppy Bowl X'
As it happily turned out, the recent 'Puppy Bowl' had a baseball connection.
MORE: Animal GIFs as pennant races
Important and uplifting news: The loyal hound of Phillies outfielder Domonic Brown was a combatant in Sunday's Puppy Bowl X! 
Here, courtesy of Mr. Brown's Instagram, is a look at Tyga during the run-up to the big game ... 
And the people say: Adorbs!
Here's Tyga's official Puppy Bowl photo and vitals, courtesy of Animal Planet ...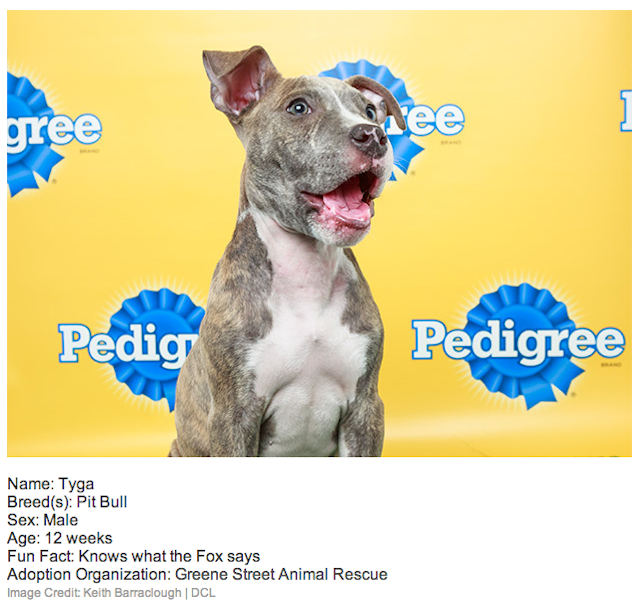 Unfortunately, the lovely and talented Tyga Brown does not number among the highest-scoring Puppy Bowl fantasy players. So he must console himself with being world champion ... of our hearts. 
(Wink of CBS eye: Sporting News)
Show Comments
Hide Comments
Our Latest Stories
It also works if you appear during a television broadcast

They call it the 'Triple Play'

This year is the 25th anniversary of the classic episode 'Homer at the Bat'
O's VP John Angelos is the son of team owner Peter Angelos

The sense of urgency in D.C. is the highest in MLB, but they might be in position to do something...