Sveum on when Marmol will pitch again: 'Not a priority'
After being shelled Sunday, Cubs reliever Carlos Marmol may have to wait a while before pitching again.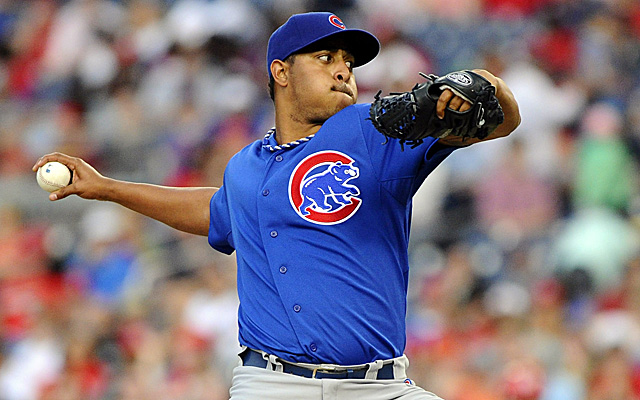 More MLB: Scoreboard | Standings | Probable Pitchers | Sortable Stats | Odds
Fans of teams facing the Cubs in the upcoming days looking forward to seeing embattled reliever Carlos Marmol take the hill shouldn't be holding their collective breath.
After Marmol coughed up four runs in a 4-3 loss Sunday to the Mets -- in which the only out he recorded was a sacrifice bunt -- Cubs manager Dale Sveum is in no hurry to get Marmol back into a game.
"It's not a priority or anything," Sveum told reporters (MLB.com) after being asked when Marmol would next be put into a game.
Ouch. We've heard of the vote of confidence. That's the complete opposite. Even if Sveum didn't mean it as an insult, it sure sounds like one.
Obviously, we could see Marmol in action very soon, but Sveum won't likely consider it unless it's either a blowout or deep into extra innings.
Marmol, 30, has a 6.08 ERA and 1.73 WHIP this season. He's allowed six home runs and 21 walks in 26 2/3 innings. He is making $9.8 million this season before hitting free agency.
Show Comments
Hide Comments