The Indians are calling up a pitcher named C.C. Lee -- seriously
The Indians are calling up a right-hander named C.C. Lee for this weekend's series. You read that correctly.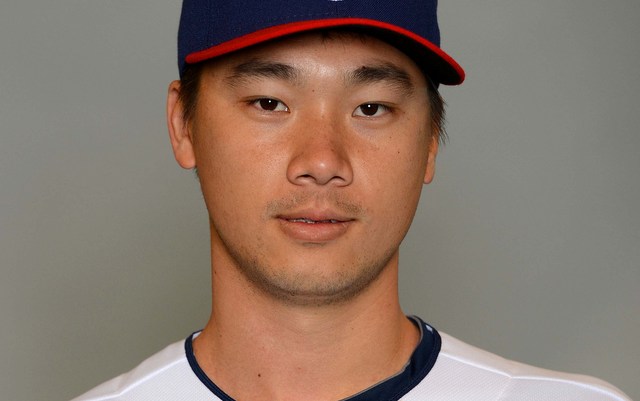 More MLB: Scoreboard | Standings | Probable Pitchers | Sortable Stats | Odds
CC Sabathia won a Cy Young award for the Indians in 2007. Cliff Lee won a Cy Young award for the Indians in 2008. Now the Tribe is calling up a right-hander named C.C. Lee for their weekend series against the Royals. No, really.
In this case, C.C. is short for Chen-Chang. The 26-year-old signed with Cleveland out of Taiwan for $400,000 in 2008. He pitched for Taiwan in both the 2008 Olympics and the 2009 World Baseball Classic. In 16 relief appearances across three minor-league levels this season, he has a 2.57 ERA and 25 strikeouts in 16 1/3 innings.
Baseball America, in its 2013 prospect handbook, ranked Lee as the team's 10th-best prospect before the season, saying he is a "potential big-league set-up man" thanks to unusually high velocity from a low arm slot. This will be his first taste of the big leagues.
I'm sure I'm not alone, but I can't help but wonder what other prospects the Indians are hiding in the minors. Manny Belle? Grady Thome? Bartolo Pestano? There's bound to be more. C.C. Lee is a name of Cleveland Indians destiny.
Show Comments
Hide Comments
The Yankees are trying things

The two hit kings are taking a few swings off the field

Hill has made just two full starts since May 29, so scouts haven't seem much of him
Many of their numbers are nearly identical

The Nationals are willing to trade Giolito for Miller straight up, according to an MLB.com...

The Nationals solved their leadoff hitter problem without making a trade by calling up Trea...