The M's signed Robinson Cano's cousin, and his name is Burt Reynolds
There's really not much more to this story than the headline, truth be told.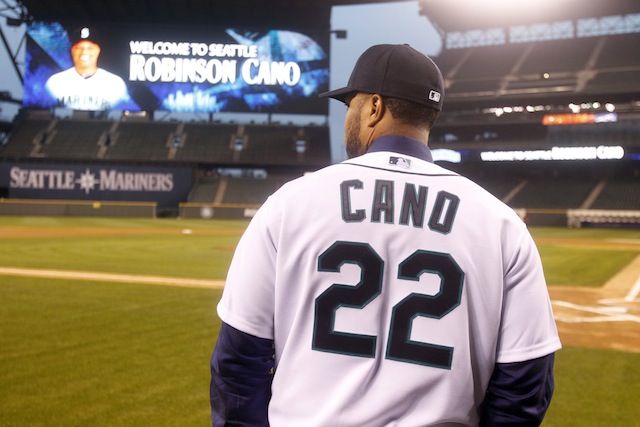 MORE: FA tracker: position players | FA tracker: pitchers
True confession: This story is pretty much the headline. That is, the Mariners have signed an otherwise forgettable indy-league player to a minor-league contract. That player is, as Baseball America notes, the cousin of Robinson Cano, whom the M's recently signed to a mammoth 10-year, $240-million contract. And that cousin's name is ... Burt Reynolds. 
Reynolds -- Burt Reynolds, mind you -- was originally a 30th-round draft choice by the Nationals in 2006, and then he spent some time in the Rays' system. He's not a prospect (he's 25 and couldn't even muster a .300 OBP in the Canadian-American Association or the Atlantic League), but he is Robinson Cano's cousin, and he is named Burt Reynolds. So there's that.
In conclusion, I'll repeat the headline verbatim: The M's signed Robinson Cano's cousin, and his name is Burt Reynolds.
Show Comments
Hide Comments
Our Latest Stories
The power hitter with the powerful arm missed election by just a few votes in 2017

Billy Wagner didn't get much love, either

Despite 555 career home runs, Ramirez has a complicated candidacy
We learned there were three new Hall of Famers on Wednesday. Here's the reaction

Rodriguez was emotional after finding out he was voted into the Hall of Fame

Barry Bonds and Roger Clemens made significant gains in the 2017 balloting, but what does that...