This Week in Overreactions: The Braves are doomed
The Braves have lost eight straight games and are doomed. Or maybe not?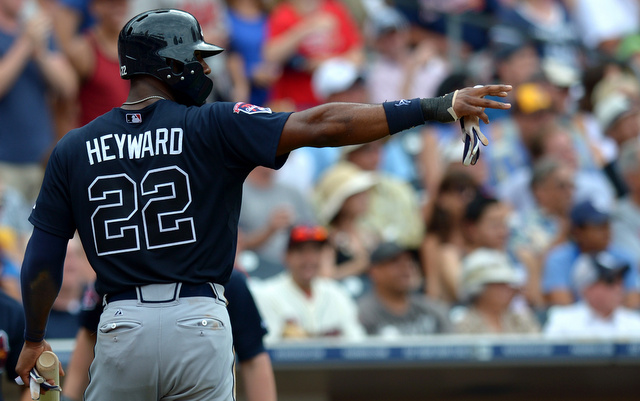 More MLB: Power Rankings | Expert Picks | Latest news & notes | Fantasy news
It's time for another installment of "This Week in Overreactions" -- the idea we stole borrowed with approval from our friends at Eye on Football. To the narrative machine!
The Braves are doomed
The Braves have lost eight straight games. They've been outscored 41-18 during that stretch, scoring more than three runs in a game just once and more than two runs only three times. That's awful. Really, really awful.
And yet, I'm here to talk the Atlanta faithful down from the ledge because no, this 0-8 stretch does not mean the club is doomed. At least not yet. They will be if they keep losing. Eight straight losses is not the end of the world for one simple reason: The Nationals have stunk too.
While the Braves were busy losing eighth straight, the first-place Nationals went only 4-4. Washington has lost eight of its past 14 games overall and has gained only three games in the standings. Three games is not nothing, but when you've played as poorly as the Braves have, you're happy it wasn't worse.
Furthermore, the Braves and Nationals meet for three games in Atlanta this weekend. The Nats are seemingly unable to beat the Braves, dropping 20 of 29 dating back to last year. That includes a 4-9 mark at Turner Field. Atlanta can turn this thing around and make up a lot of ground in the next few days.
As of Thursday morning, the Braves are four games back of the Nationals in the NL East and three games back of the Cardinals for the second wild-card spot (with the Pirates ahead of them as well). The postseason odds at FanGraphs give Atlanta a 27.2 percent of playing in October, the sixth highest in the NL. Not great but not awful either.
The Braves have played terribly of late. There's no doubt about that. There are also 48 games remaining in their season, including nine against the Nationals. That's nearly 20 percent of their remaining schedule. They have an opportunity to erase a big chunk of their division deficit this weekend and turn things around following this disastrous stretch of play. The Braves are in a bad spot but they are hardly doomed.