Tigers-Athletics ALDS Game 2 starting lineups
The A's look to even things up in Game 2 of the ALDS round against the Tigers Saturday. Here are the starting lineups.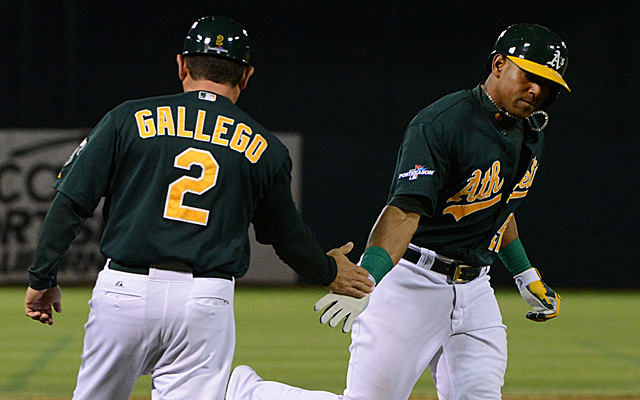 Game 2 pitching breakdown: Justin Verlander vs. Sonny Gray
Game 2 of the divisional series pitting the Oakland Athletics and Detroit Tigers is set for Saturday night at 9:07 p.m. ET/6:07 p.m. local time. The Tigers bring in a 1-0 series lead by way of their Friday night win.
Here are the starting lineups for Game 2.
Visiting Tigers:
1. Austin Jackson , CF
2. Torii Hunter , RF
3. Miguel Cabrera , 3B
4. Prince Fielder , 1B
5. Victor Martinez , DH
6. Alex Avila , C
7. Omar Infante , 2B
8. Don Kelly , LF
9. Jose Iglesias , SS
SP: Justin Verlander
Home A's
1. Coco Crisp , CF
2. Jed Lowrie , SS
3. Josh Donaldson , 3B
4. Brandon Moss , 1B
5. Yoenis Cespedes , LF
6. Seth Smith , DH
7. Josh Reddick , RF
8. Stephen Vogt , C
9. Eric Sogard , 2B
SP: Sonny Gray
Show Comments
Hide Comments