Tigers to teams: Open to trading either Scherzer or Porcello
The Tigers told teams they will listen to offers on two of their starters -- the presumed Cy Young winner, the other a solid guy.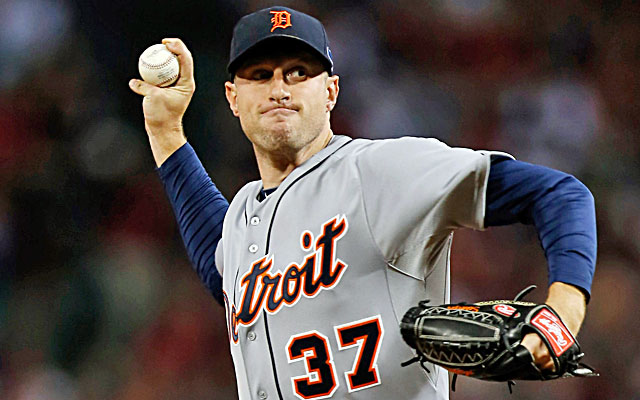 ORLANDO -- The Tigers have told teams they will listen to trade offers for pitchers Max Scherzer or Rick Porcello.
It's unusual to hear those two names together since Scherzer is the presumed Cy Young winner while Porcello hasn't developed beyond a solid back-of-the-rotation starter, but that apparently was the message.
Some rival general managers remain skeptical that the Tigers, a team that's spent to win in recent years, would actually trade Scherzer. But as we reported last month, Tigers people have been weighing that very possibility.
The issue apparently is that Scherzer, who is represented by Scott Boras, has only a year remaining before he's a free agent. It certainly isn't his performance, as he went 21-3 with a 2.90 ERA and league-leading 0.97 WHIP. As reported earlier, the Nationals have long had an interest in Scherzer. They would be far from the only interested team, however.
Porcello is also a free agent after this coming season.
Show Comments
Hide Comments
Our Latest Stories
Kazmir will begin the season on the DL

Tebow struck out twice against Scherzer and got a taste of an elite fastball

It seems unlikely Las Vegas will be atop MLB's list of destinations whenever they expand or...
The Raiders are moving to Las Vegas, but the A's remain committing to staying in Oakland.

Canseco is joining NBC Sports California to provide Athletics coverage this year

Mike Trout played a little prank on the Angels former pitching coach with the help of his...