VIDEO: Giants' walk-off yields more Greg Amsinger devil magic
MLB Network host Greg Amsinger seems to have a knack for predicting the big moment. The latest example features Buster Posey.
MLB Network host Greg Amsinger seems to be judicious with his forecasts of baseball events. After all, there's nothing singular about saying sooth upon sooth until finally you back into predictive glory. Amsinger, though, makes his predictions as though they're hand-delivered, very occasionally, by a baseball cherub whom only the pure of heart can glimpse. 
Let us recall the first evidence of Greg Amsinger Devil MagicTM, which went down at this year's All-Star Game ... 
And now let us see what Mr. Amsinger conjured up in advance of Buster Posey's ninth-inning walk-off on Wednesday night (SF 4, COL 2) ... 
Sure, we've all called game-ending homers before, but it's the timing and particulars of Mr. Amsinger's Miss Cleo act that make this one noteworthy. 
In any event, you have just borne unworthy witness to Greg Amsinger Devil MagicTM, and in ritual appreciation you are honor-bound to perform the following ceremonial dance: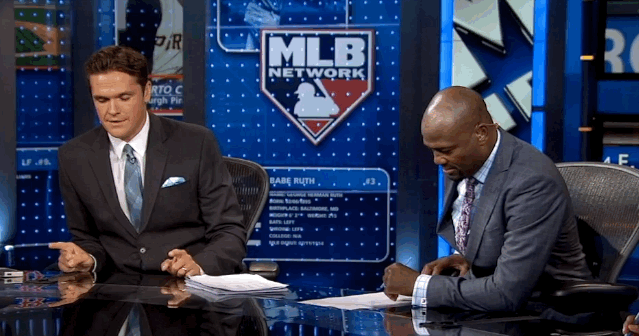 Show Comments
Hide Comments