VIDEO: Jim Leyland curses out Barry Bonds
Long before he took over the Tigers, Jim Leyland managed the Barry Bonds era Pirates. Believe it or not, the two once had a misunderstanding.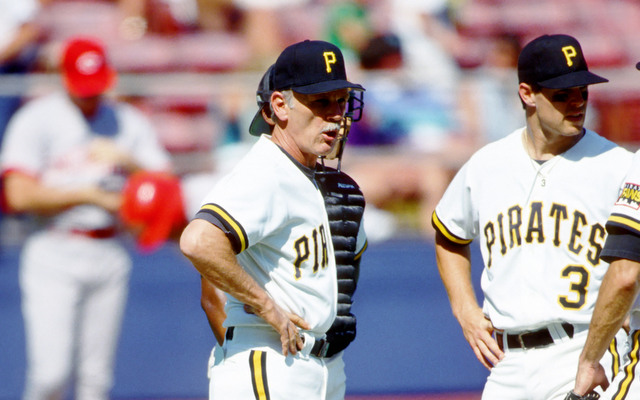 More: Knobler: Leyland knew it was time to go | Knobler: Who's next in Detroit?
Tigers manager Jim Leyland effectively announced his retirement from managing at a news conference on Monday afternoon, meaning baseball is losing one of its very best characters. Whether it was eating lunch while talking to reporters or chain smoking in the dugout, Leyland was one of the most entertaining people in the game for decades.
Long before he skippered the Tigers, Leyland managed the Pirates for roughly a decade. Here was there during the end of the Barry Bonds era and the start of the 20-year losing season streak. Bonds apparently got on Leyland's nerves during spring training in Florida one season, sending the manager into a profanity laden tirade that just so happened to be caught on camera.
Before linking to the video, I have to warn you: the language is very NSFW. Don't let your children watch, don't play it in a church or public places, near a schoolyard, whatever. It's old school baseball men talking like old school baseball men. Consider yourself forewarned.
If you've acknowledged the warnings and still want to watch, then just click here. Enjoy.
Show Comments
Hide Comments