Vote to rename NY street in honor of Mariano Rivera passes 47-0
River Ave. outside Yankee Stadium will be renamed Rivera Ave. in honor of Mariano Rivera following a City Council vote on Tuesday.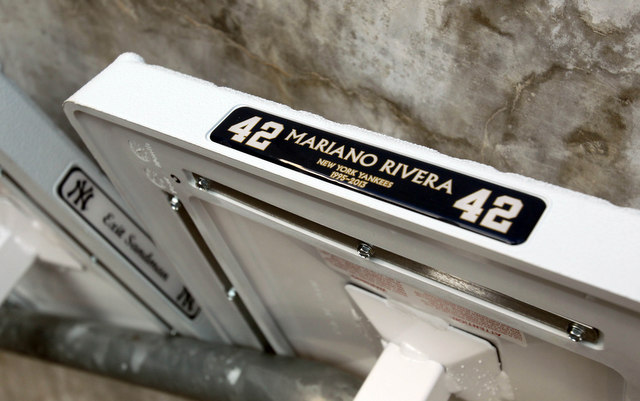 MORE: FA tracker: position players | FA tracker: pitchers | Winter Meetings updates
A City Council vote to rename a street outside Yankee Stadium in honor of Mariano Rivera passed 47-0 on Tuesday, according to Beth DeFalco and George A. King III of the New York Post. The entire process, from the vote through the actual name change, could take three months.
"It's an honor to have a street named after me," Rivera said following the vote. "I have a lot of great memories driving down that street. My family and I are extremely grateful for this."
Council member Maria del Carmen Arroyo, whose district includes Yankee Stadium, was persuaded to file the paperwork by a fan. The Post led the campaign with an assist from Foley's NY Pub & Restaurant, a popular sports bar in Manhattan.
The street being renamed is River Avenue at 161st Street, right outside the ballpark. All they have to do is slap an extra "A" on the sign. (Yes, I know it won't be that simple.)
Rivera, who recently turned 44, retired following the 2013 season. The street is being renamed in honor of his charity work in the community as much as his playing career.