White Sox's Jose Abreu doesn't want to be in the Home Run Derby
White Sox rookie Jose Abreu has plenty of power, but he doesn't sound interested in showing off his skills in the upcoming Home Run Derby.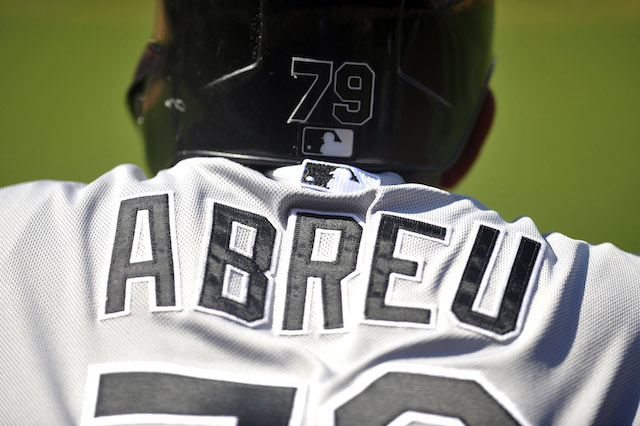 MORE HOME RUN DERBY: Captains named | New format for 2014 
By the sounds of things, White Sox rookie slugger Jose Abreu isn't interested in participating in the upcoming Home Run Derby. Here's what he told Daryl Van Schouwen of the Chicago Sun-Times on Tuesday: 
"Home Run Derby is not something I'm too crazy about. It's a good thing but I'm not really interested or looking forward to. I really wouldn't want to do it. I did it in Cuba several times and I wasn't much into it.''
Yep, doesn't sound like he'll be accepting the invitation of AL Derby captain Jose Bautista, should one be forthcoming. 
That's a shame because Abreu, as a hard-hitting Cuban defector, is very much a compelling ballplayer. More to the point, he's also a devastating power hitter. After all, Abreu leads AL qualifiers when it comes to average fly ball distance (318.29 feet), and he leads the majors in home runs as a percentage of fly balls. Sure, Abreu hits the ball on the ground a bit more than most power hitters do, but this remains a masher who has 22 homers in 248 at-bats. 
Abreu calls homer-friendly U.S. Celluar Field home, and the Derby will take place in pitcher-friendly Target Field. That said, a hitter like Abreu pretty much has power that's immune to environmental changes. Here, for instance, are his 2014 homers with a Target Field overlay ...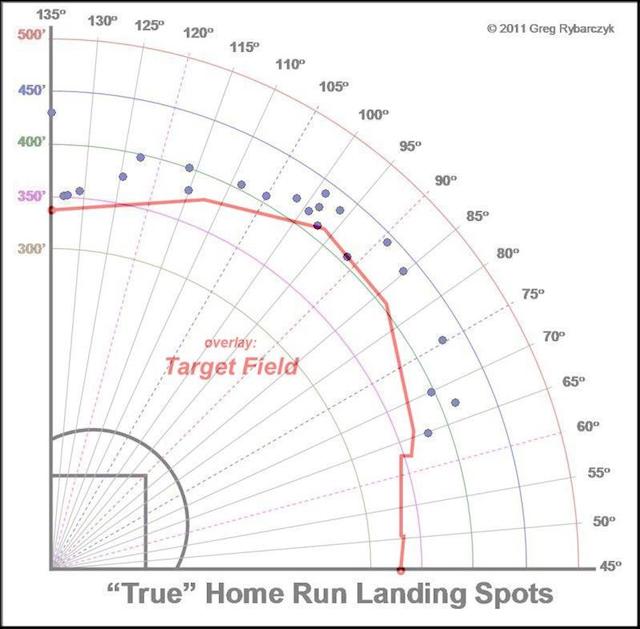 (Image: HitTrackerOnline.com)
Obviously, the above doesn't account for wind patterns and atmospheric conditions, but the point is that Abreu can hit it out of anywhere. 
Alas, he'll be missed on July 14. 
Show Comments
Hide Comments