Your New York Yankees snuggie of the day
The other New York Yankees snuggies you've seen today? This one's better.
MORE: Spring Training | Scoreboard | Team previews
Run, don't walk, to the nearest Internet in order to purchase this New York Yankees snuggie: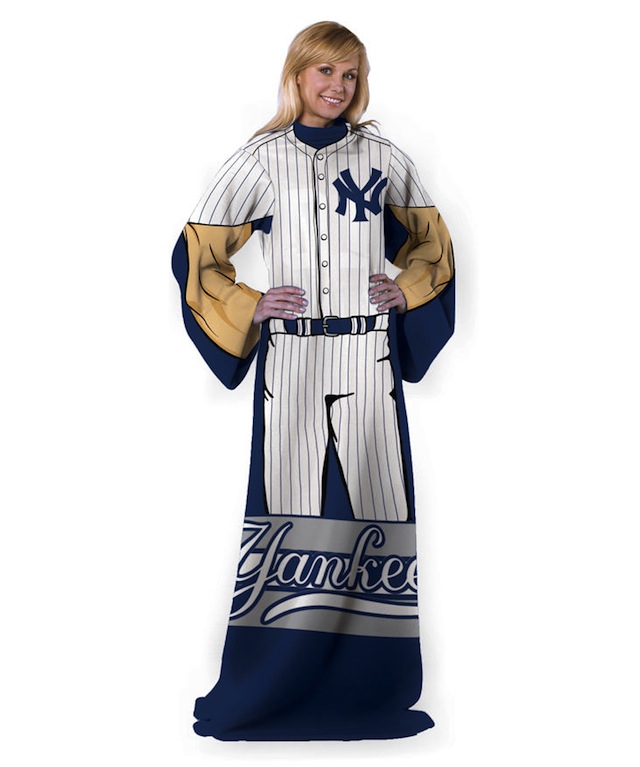 There are New York Yankees snuggies that do nothing more fling the logo about, and then there are New York Yankees snuggies that allow the wearer to get into exclusive clubs and out of speeding tickets by passing himself or herself off as Luis Sojo.
What you see above is a towering instance of the latter. 
Show Comments
Hide Comments