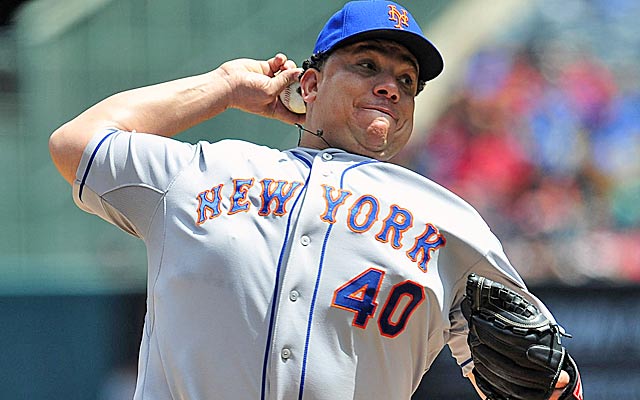 More MLB: Power Rankings | Expert Picks | Latest news & notes | Fantasy news
In the Eye On Baseball Top 10s, here's what we do: rank players according to criteria. Those criteria change depending upon week and whim, but the Top 10s will always be informed by some angle or another. (Note that the absence of an angle is itself an angle!)
And that brings us to this week's guiding query: Who are the best position players and pitchers age 35 or older in 2014? Yes, last time out we devoted this space to the youngsters and their baggy pants, and now it's time to give the old guys equal time.
To re-state the self-explanatory criteria, these are hitters and hurlers who are, at this writing, 35 years of age or older and will, according to my dubious estimations, provide the most value in 2014 relative to the excluded remainder of that particular MLB demographic. As always, defense and base-running matter for position players. It's not about the bat only.
Notable exclusions? Mike Trout because he's too young. Boileryard Clarke because he's dead. Those who don't play baseball because they don't play baseball. And so on ...
Spoiler alerts! David Ortiz is present and accounted for! As is BartYOLO!
So let us now recite baseball names for purposes of SEO and making you angry. Feel free to brandish your incorrect opinions and make idle threats in the comments section.
Weapons-grade complaints and spleen-venting? By all means, reach out to the author at lolnobodycares@hotmail.jpg.