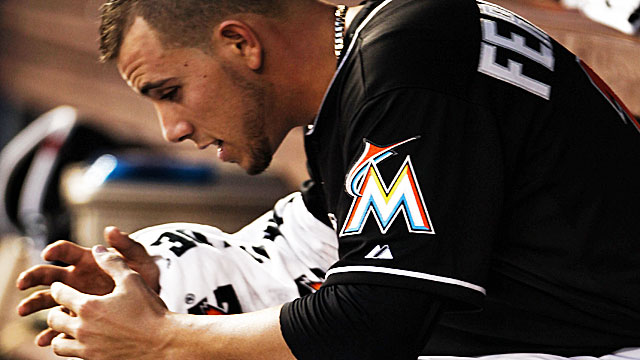 In the Eye On Baseball Top 10, here's what we do: rank players according to criteria. Those criteria change depending upon week and whim, but the Top 10 will always be informed by some angle or another, painfully contrived or otherwise.
And that brings us to this week's guiding query: Who are the best players currently on the disabled list?
Yes, it's 2014 -- the Year of the Injury (not really, perhaps, but anecdotally it seems that way), and grim recent news regarding core contributors like Garrett Richards and Manny Machado is still fresh in our minds. As such, we're here to name-check the best players who are laid up in sick bay as the stretch drive looms. Needless to say, there's much from which to choose.
Criteria? Besides presently being hurt, we're looking for players who would have produced the most value in 2014 had they been fully healthy. In a couple of cases, the injuries aren't major, so we're going largely off their work to date this season. In the cases of those players who have missed significant time, we're making some educated assumptions as to the kind of healthy seasons they would have enjoyed. As for position players, defense and base-running are very much part of the calculus.
Omissions? Hobbled names like Derrek Holland, Patrick Corbin, Homer Bailey, Matt Garza, Hyun-Jin Ryu, Joakim Soria, CC Sabathia, Ivan Nova, Sean Doolittle, Carlos Quentin, Prince Fielder, Chris Owings, George Springer, Adam Eaton, Shin-Soo Choo, Brett Lawrie, Michael Saunders, Shane Victorino, Jose Iglesias and others didn't quite pass muster. It's a crowded, highly competitive field, after all.
And now let us recite baseball names for the dual purposes of SEO and making you angry. Feel free to brandish your incorrect opinions and make idle threats in the comments section.
Weapons-grade complaints and spleen-venting? By all means, reach out to the author at hotmail@hotmail.jpg.