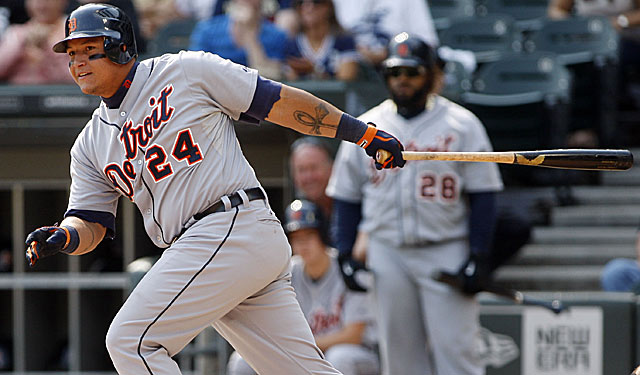 Long regarded as the holy grail of Major League Baseball offensive statistics, batting average, home runs and runs batted in are considered the "triple crown" categories.
More on Top 10 stories
Related content
More from Eye on
In 1967, Red Sox outfielder Carl Yastrzemski led the American League in those three categories, taking home the triple crown. It wasn't the first time a player had accomplished the feat, but it was the last time ... until Detroit Tigers slugger Miguel Cabrera did so this past season.
Hitting .330 with 44 homers and 139 RBI, Cabrera secured the first triple crown in 45 years. And, actually, Yastrzemski tied for the AL lead in home runs in 1967, so Cabrera became the first player to outright win the triple crown since Frank Robinson in 1966.
Cabrera ended up winning the AL MVP, though it didn't come without heated debate through much of the season's last two months, as sabermetrically-inclined folk liked Mike Trout over Cabrera.
In the end, triple crown history prevailed and Cabrera took home the hardware.